All of our Health Walks are led and supported by our friendly, trained Health Walk leaders, who want to share their love of being active with others.
If you are interested in becoming a Health Walk leader, scroll down to the 'Get Involved' section below to find out more about FREE online training available.
Timetable
Social Walking groups of up to 15 walkers (including volunteer walk leaders) are now able to meet under Scottish Government Covid-19 Guidelines. Walkers are advised to Stay Local and attend walks within their local authority area. .
Day

Start

End

Venue

Mon
10:30
11:30
Get active @ Alex Collie
Tues
13:30
14:30
ASDA Cafe Dyce
Wed
13:30
14:30
Get active @ Sheddocksley
Thu
10:00
11:00
Kingswells Community Centre
10:30
11:30
Get active @ Jesmond
10:30
11:30
Altens Community Centre
10:30
11:30
Cults Kirk Centre
Fri
10:30
11:30
Albury Outdoor Centre
Paths for All Walker Agreement
We are delighted to work in partnership with Paths for All, and share their vision that everyday walking can lead to a happier and healthier Scotland. Find the right walk for you below.
Please read the following agreement should you wish to attend one of our walking sessions.
If you would like further information on any of our walks please contact Brian Harrison, Health Walks Coordinator on bharrison@sportaberdeen.co.uk or call 01224 047928.
Walk Aberdeen Programme
'First Steps' is an introductory activity session aimed at older adults who haven't been very active.
The session begins with some exercises designed to exercise the leg muscles and help with strength and balance. Many of the exercises are done from a seated position, but some can be done standing with a chair for support if needed.
This will be followed by a short outdoor walk, at a social pace, around a flat, paved course. Please find more information here.
Walk Aberdeen and its partners deliver a programme of social walks across the city to encourage people to be more active and to socialise whilst walking.
Our walks are friendly and walked at a speed to ensure that no one is left behind and at a pace which encourages talking. Walks usually last for between 30–60 min and usually finish with the opportunity of refreshments. The walks are always free.
Walking is a low impact activity which is accessible to everyone, all you need is your comfortable everyday shoes.
Dementia Friendly Health Walks
Walk Aberdeen is part of a national network providing dementia friendly walks for those living with dementia, their family and supporters.
Walk leaders who have received additional training to ensure the walks have been suitably assessed and they are aware of the additional support that may be required Walk Aberdeen volunteers are not able to provide one-to-one support. Participants who may require assistance during the walk should bring a supporter with them.
Other Walking Groups
Below is a list of local groups across the city who organise a range of different walks, including longer and more challenging walks. There are also some suggested walking routes around historic areas of the city.
Get Involved
Course Overview
The free online training will enable you to lead safe and effective Health Walks in a community setting as part of a Health Walk Project. The training is certified by Paths for All, Scotland's national walking charity.
Content
Training will cover:
the benefits of staying active;
what is and is not considered a 'Health Walk';
designing a good walking route and ensuring it is safe and
the responsibilities of a walk leader.
Format
Online training will be delivered by a Paths for All accredited trainer following a programme adapted from their classroom-based training. The course will last around three and a half hours and will include a break to complete a short local walk.
Who is the training suitable for
Volunteers (aged eighteen years and over) from all walks of life! You just need to be interested in becoming part of your local 'Walking for Health' project as a volunteer. Ideally participants should have gone on a Health Walk before taking part in this training. Health and social care professionals are asked to consider booking onto a Promoting Walking Workshop instead of Volunteer Walk Leader Training.
Cost and booking
All course materials and resources for running a health walk are included free of charge. To book a place please contact bharrison@sportaberdeen.co.uk
For more information click here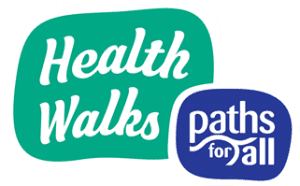 All of our Health Walks are led and supported by our friendly, trained Health Walk leaders, who want to share their love of being active with others. For more information about becoming a Health Walk leader please contact Brian Harrison on bharrison@sportaberdeen.co.uk or call 01224 047928.
For further information on all volunteering opportunities with Sport Aberdeen visit our volunteering page.