Early Years Summer Swimming Lessons
Our Aquatics Aberdeen early years summer swimming lessons at Get active @ Beach Leisure Centre are ideal for younger swimmers to develop confidence in the water!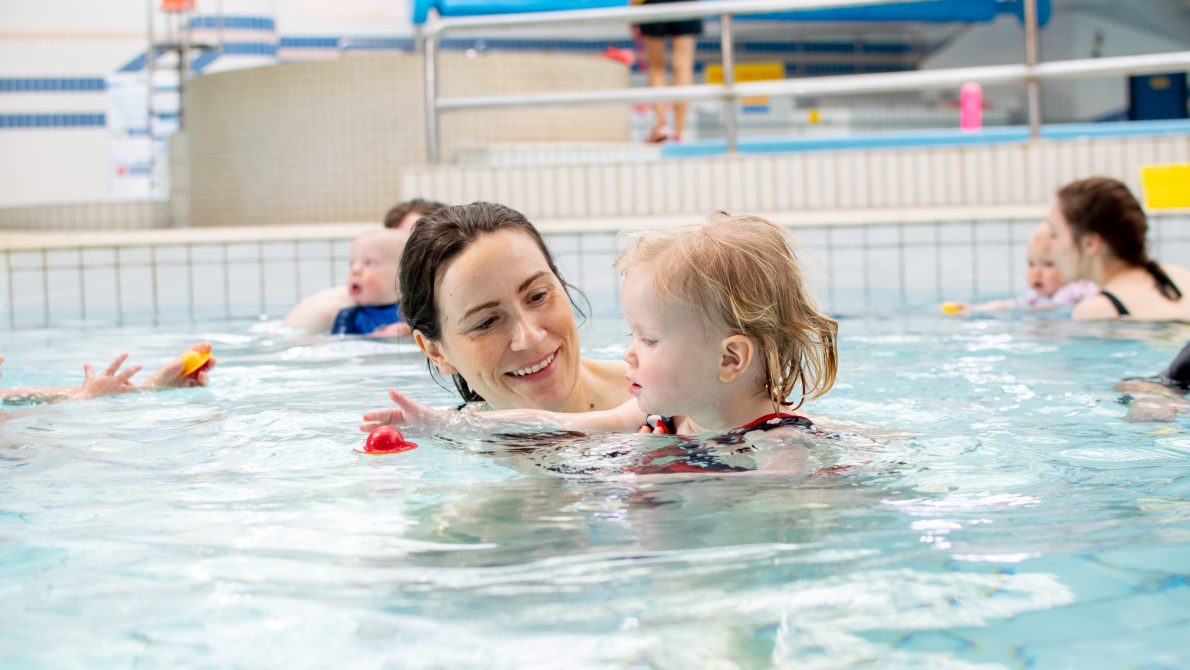 Various age-based single sessions are available throughout the holidays. For details of school-aged intensive swimming lessons please click here.
Please note that all early years and pre-school classes require an adult in the water with the child. No additional family members or siblings will be able to attend / spectate.
Adult and Baby (0-12 months)
An introduction for the adult and baby to a swimming environment, developing the confidence and skills of the adult to ensure the safe and effective handling of the baby.
Adult and Toddler (1-2 years)
To encourage independent movement whilst developing water confidence and the core aquatic skills of the toddler through fun and structured play.
Adult and Child (2-3½ years)
To further develop the core aquatic skills through fun and structured play, developing the independence necessary for the next level.
Pre-school (3½ -5 years)
To become water confident whilst developing core aquatic skills through enjoyment, fun and self-discovery.
Further Information
Weekday sessions: 45 mins, £6 per session + booking fee, age-based classes, running holiday weeks 1-5
Weekend sessions: 30mins, £5.10 per session + booking fee, age-based classes, running holiday weeks 1-7
To make an Access to Leisure booking please email coachedprogrammes@sportaberdeen.co.uk and a member of the team will contact you to arrange this.
For additional information please contact the Aquatics Aberdeen administration team on coachedprogrammes@sportaberdeen.co.uk or call 01224 047934, if engaged, please listen to the recorded message.
Important Information
Please watch our welcome back to swimming lessons video which goes through the Covid-19 safety measures we have in place at our swimming pools at this time.
View swimming lesson FAQs on our welcome back to lessons and coaching webpage.
Please see our Learn to Swim information page for important information for Learn to Swim Members regarding dates, terms and conditions, direct debits etc.