Welcome back to ice skating
We have missed you and we are so excited to welcome you back to Linx Ice Arena!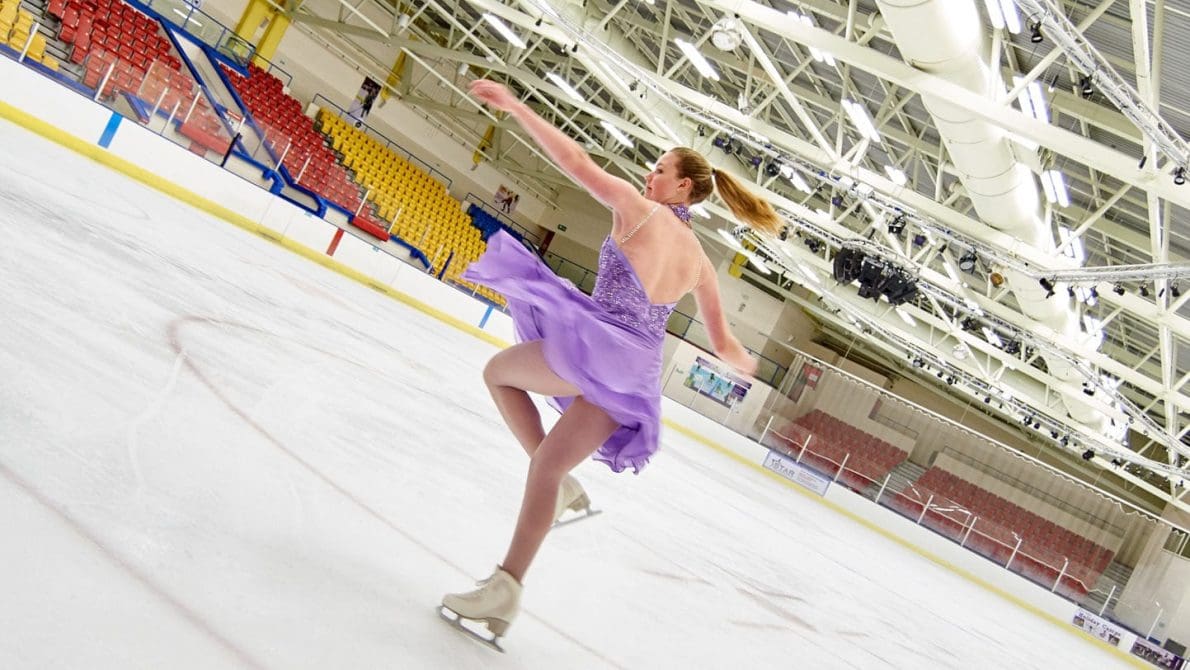 Linx Ice Arena is now open!
Your Safety
Your safety is always our number one priority. In line with industry and government guidelines we have implemented protocols and procedures to ensure you have a safe and enjoyable visit.
Please be aware that, in line with Scottish Government guidelines, it is mandatory for face coverings to be worn inside our venues when you are not taking part in activity (i.e. in reception areas, bathrooms, corridors etc) so please remember to bring one with you.
#SafeCleanReady
Public ice skating session bookings
All open public skating sessions are available to view on our timetables page by selecting Linx Ice Arena at the venue filter.
Please note that this is an initial timetable which will be expanded where possible over the coming weeks.
Your Bookings
In line with government guidance, all those coming along to public sessions MUST book online in advance via our MySportAberdeen booking system. Get active 3-5 members have 8 day book-ahead privileges and pay-and-play customers have 3-day book-ahead privileges.
There will be no access to the ice rink without a pre-booked session.
Important Information – MySportAberdeen
You will need to register an account with us if you haven't already. Please use the MySportAberdeen button below.
Family bookings (3 or more people)
If you wish to book more than two people onto a session under one MySportAberdeen account, please call the venue on 01224 507762 during opening hours to make the booking.
No Spectators
Please be aware that, due to the ventilation requirements per person, it is no longer possible to welcome spectators to the venue.
Children Under 8
All children under 8 years old must be accompanied by an adult on the ice. Children aged 8 years and older can skate unaccompanied but must be dropped off at the front door to the arena and make their own way in.
Public Ice Skating FAQs
Skate hire is available and is at the cost of £2.00 per person.
This is an additional charge which is payable on arrival at the venue.
*This option isn't available to book online with the booking of your session. We apologise for any inconvenience this may cause.
Family Booking (3 or more people)
If you wish to book more than two people onto a session under one MySportAberdeen account, please call the venue on 01224 507762 during opening hours to make the booking.
Our skate sharpening service is not available at the moment. We apologise for any inconvenience caused.
Get active 3 members
Get active 3 memberships have now been unfrozen to allow you to make bookings. If you would like to request that your membership remain frozen please contact sportsmembership@sportaberdeen.co.uk.
As membership payments for January were unable to be stopped, there will be no Direct Debit payment taken for the dates in May when the arena is open. Your first Direct Debit will be taken on 1 June 2021 and will be adjusted to reflect the dates in December 2020 and May 2021 where our venues were closed.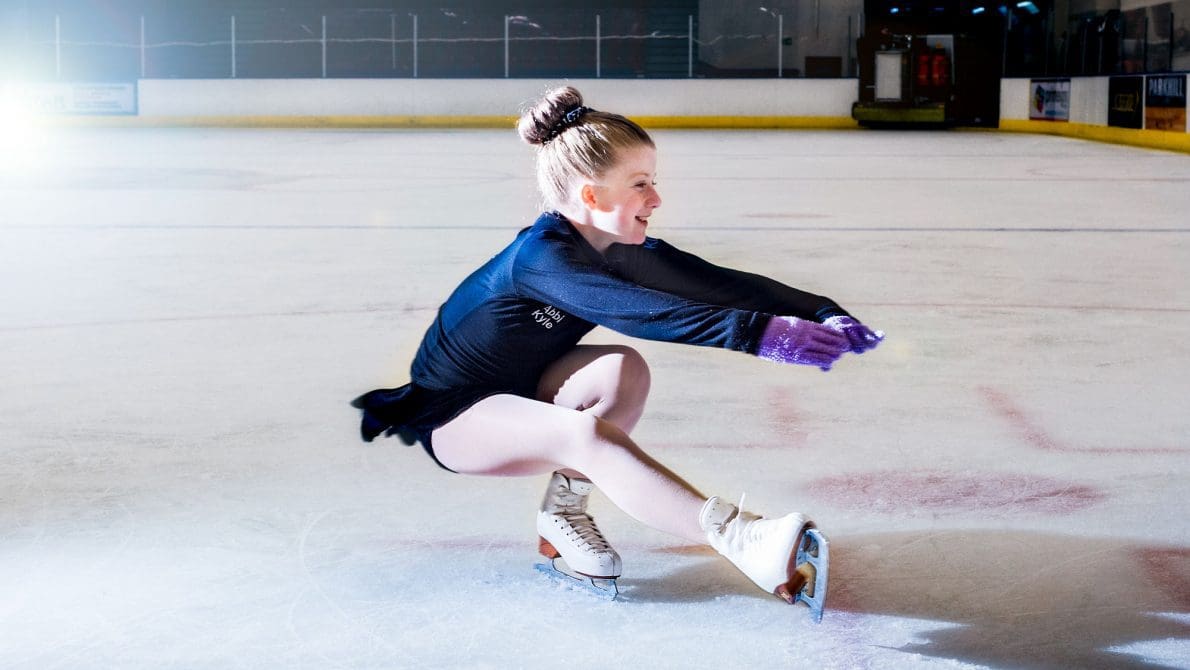 Ice Skating Lessons and Coaching
We are delighted to welcome our Ice Aberdeen participants back to the ice rink soon!
Specific information on lessons will have been sent to you by email. Before you attend, please take some time to familiarise yourself with the return to ice safety protocol and watch the video. More information on lessons can be found here.
New Learn To Skate Customers
If you are new to Ice Aberdeen and would like to join our lessons and coaching programme then please email your enquiry to Skateuk@sportaberdeen.co.uk and a member of our coaching team will get you started.
Alternatively you can apply to our programme using our online form.
Please note, due to COVID-19 you may experience delays in a response. We apologise for any inconvenience this may cause. We are working hard behind the scenes to get everyone back on lessons as quickly as we can.
Existing Learn to Skate Customers
For all existing customers, you should have now received email notification of your reactivation of coached lessons and can pick up where you left off. If you have any queries please do not hesitate to get in touch via email LinxIceArena@sportaberdeen.co.uk or call us on 01224 507762
Ice Skating Lessons FAQs
My child is nervous about coming back to lessons, is there anything I can do to help them?
We understand that some skaters (and parents) may feel nervous returning to the rink after such a long break and with some necessary changes in place coming back to lessons. Our coaches will do all they can to help ease any nerves when you return to the ice.
In the meantime, here are a few things you can do at home in preparation:
Speak to your child about what will be different when they come back so they know what to expect.
Remind them that their coach is there to help and support them and it's new for everyone, they are not on their own.
Don't worry if they feel like they can't remember how to do everything, we will be re-capping on skills.
Most importantly, we just want them to feel supported, confident and enjoy being back on the ice.
What should I do if my child is showing any symptoms of COVID-19?
Do not come to the facility if you are showing any symptoms of COVID-19 (temperature, cough, difficulty breathing, or anosmia e.g. loss of taste or smell). You can find the latest guidance on NHS Inform.
People who are symptomatic should self-isolate for 10 days and household members for 14 days as per info on NHS guidance. No one who is self-isolating should attend a sports venue or activity.
What are the main changes that we can expect to see due to COVID-19 in the venue?
A one-way system will be in operation going via reception, through skate hire, onto the ice pad at the far entrance and coming off the pad at the hockey benches to de-boot in the café area.
Skaters must socially distance in line with government guidelines.
Lesson start times will be staggered (by 10 minutes on week days and 15 minutes on weekends) to allow for more social distancing and reduce footfall at the entrance /exit and skate hire.
Skates from the skate hire desk will be cleaned thoroughly before and after each use.
Skaters must arrive for their lesson 'skate ready', what does this mean?
'Skate ready' means having their warm clothing and all skating attire already on with the exception of skates, these will be put on before the class starts.
Skaters with their own skates can wear these from the car into the venue with the use of hard skate guards to allow them to be ready to start the class straight away.
Please note there will be no access to any changing facilities for skaters as there will be a one-way system in place for lesson drop off and pick up to ensure social distancing can be maintained safely.
What do we need to do when we arrive at the venue?
You will be asked to check in as usual at the reception desk and then make your way to skate hire.
Once you have helped your child put on their skates for the lesson, you will then be directed to leave the venue through a fire exit door clearly marked in the skate hire area, allowing you to walk back to the front car park entrance area.
In line with government guidelines, relevant participants and visitors to the rink should wear face coverings before and after activity in areas of the facility such as reception, skate hire and corridors.
Please adhere to the signage and guidance on physical distancing, direction of travel and other risk control measures that are put in place and:
use hand sanitiser/ wash stations wherever available;
and spend as little time as possible in the skate hire area whilst following the signage on maintaining safe levels of distance.
What do we need to bring for our lesson?
We recommend bringing the following for your lesson programme:
gloves will be required to be worn for the Learn to Skate classes;
warm Jacket and hat;
and a helmet if your child requires to wear one during the class (we will be unable to provide one on site at this time).
Will I be able to watch my child's skating lesson?
Unfortunately, at this time we cannot safely accommodate spectators for skating lessons.
One adult may accompany one child to the rink to assist with entry and putting on skates, we would then ask that you promptly leave through the designated exit in the skate hire area.
Once you leave, your child's coach will then assume responsibility for your child until you return to collect them from the de-booting area of the cafe at the end of their lesson if they require assistance with putting on shoes.
We are asking all parents to help us keep numbers of people waiting around the centre down by leaving the building whilst your child is in their skating lesson, returning in time to collect them at the end from the designated de-booting area.
If your child is eight years and under you must however remain within the venue grounds/parking areas. Please make sure we have an up-to-date contact number should we need it to contact you during the lesson.
When can I expect my child's assessment to be updated?
We are moving to a six-week block of teaching/ assessment, where skills will be assessed on the last week of each block.
The same coach will lead each six-week block (where possible) to allow the coaches to focus more on the teaching elements, creating consistency and allowing for better quality lesson programming.
What if my child struggles returning to the level they were in?
Our main priority will be ensuring that all our skaters have a positive and safe experience when returning to lessons. We will work with all skaters to progressively build them up at their own pace.
If you as their parent/carer have any concerns, the ice rink staff will be happy to discuss these with you to ensure we are fully supporting your child and can allay any fears.
What other changes can I expect?
The time and day of the lesson programmes are now finalised and are unfortunately non-negotiable e.g. if you are allocated into the lesson programme on a Tuesday evening and are unable to attend that lesson, you won't be able to attend an alternate lesson.
The ratio of the class has been improved to a 1:10 ratio; this will help us ensure a better-quality lesson and experience for all participants.
There is no longer a designated learn to skate co-ordinator. Any inquiries regarding the lessons, including the changes in time, queries about levels and any assessment changes should be sent to Skateuk@sportaberdeen.co.uk
All other enquires should be sent to Graham McEvoy, Operations Manager at GMcEvoy@sportaberdeen.co.uk
There will no longer be practice ice before/ after your skating lesson, please note your Learn to Skate membership includes priority access to all our public sessions, with the ability to book into these sessions eight days in advance through MySportAberdeen
Off-ice will currently not be available as part of the programme, due to limitations within the venue for adequate social distancing.
The management team will be taking regular quality reviews of the coaching sessions, to ensure the quality of lessons on offer remains consistent throughout your lesson programme.
Become a member
Interested in joining us? Our great value Get active 1 to 5 memberships gives you access to various sports venues around Aberdeen.