Welcome back to snowsports
We have missed you and we are so excited to welcome you back to snowsports!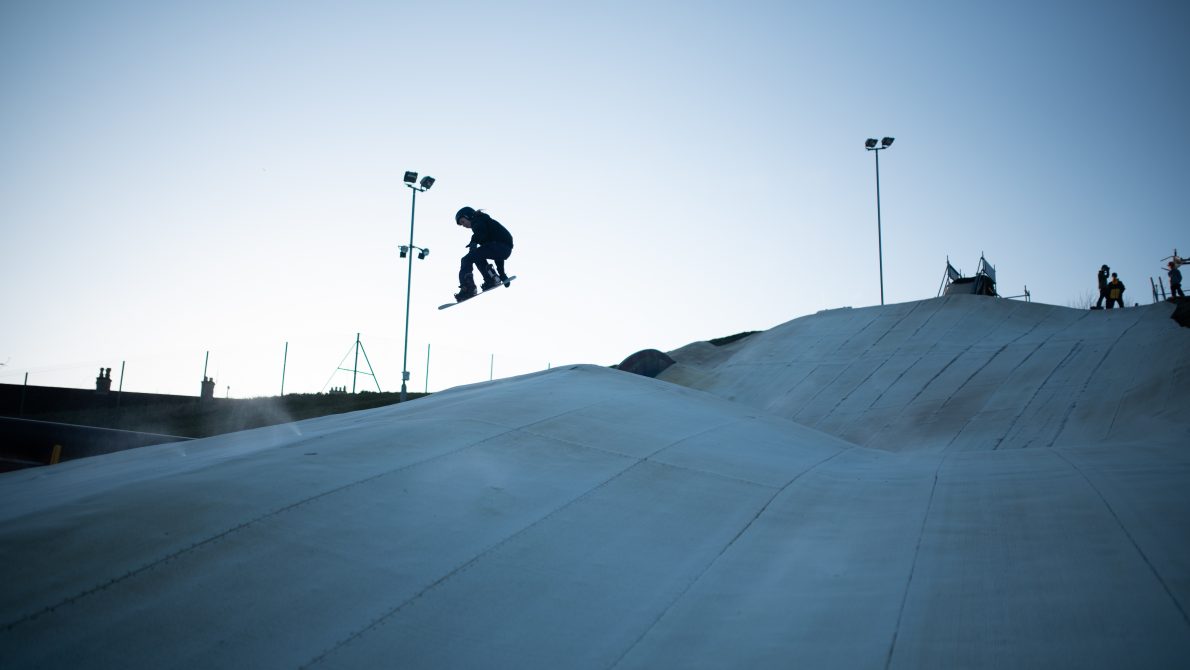 Reopening times
Adventure Aberdeen Snowsports Centre is now open! Please click the link below for specific opening times.
Public slope sessions bookings
All open sessions are available to view on our timetables page. Please note that this will be an initial timetable which will be expanded where possible over the coming weeks.
Please see the Your Bookings section below for full details on how to book.
Your Safety
Your safety is always our number one priority. In line with industry and government guidelines we have implemented protocols and procedures to ensure you have a safe and enjoyable visit to our slopes. You can find these summarised below in our protocol document.
Please be aware that, in line with Scottish Government guidelines, it is mandatory for face coverings to be worn inside our venues when you are not taking part in activity (i.e. in reception areas, bathrooms, corridors etc) so please remember to bring one with you.
#SafeCleanReady
Your Bookings
In line with the return to snowsports protocol, all slope sessions and lessons MUST be booked online in advance. There will be no access to the slopes without a pre-booked session.
Snowsports Lessons and Coaching
We are delighted to welcome our Adventure Aberdeen Snowsports participants back to the slopes!
Specific information on lessons will have been sent to you by email. Before you attend, please take some time to familiarise yourself with the return to snowsports safety protocol and watch the video.
New customers
If you are new to snowsports and would like to join our lessons and coaching programme then please email your enquiry to snowsports@sportaberdeen.co.uk and a member of our coaching team will get you started.
Alternatively you can apply to our programme using our online form.
Please note due to COVID-19 you may experience delays in a response. We apologise for any inconvenience this may cause. We are working hard behind the scenes to get everyone back on lessons as quickly as we can.
Existing customers
For all existing customers, you should have now received email notification of your reactivation of coached lessons and can pick up where you left off. If you have any queries please do not hesitate to get in touch via email coachedprogrammes@sportaberdeen.co.uk
FAQs
I am, or my child is, nervous about coming back to snowsports, is there anything I can do to help this?
We understand that some skiers and snowboarders may feel nervous returning to the classes after such a long break and with some necessary changes in place. Our instructors will do all they can to help ease the nerves when you return to the class.
In the meantime, here are a few things that can help in preparation:
Think about, and / or speak to your child, about what will be different when they come back so you / they know what to expect
Remember the instructor is there to help and support and it's new for everyone to get used to, no-one is on their own
Don't worry about not remembering how to do things, we will be re-capping on skills
Most importantly is that we just want everyone to feel supported, confident and enjoy being back skiing and snowboarding
Why are some class not restarting?
We have had to change some of our class days and times, this is a result of reviewing our programme and following Covid-19 guidelines. As part of our review we are now no longer able to offer our After Schools Programme classes.
When will my Direct Debit restart?
We will look to re-activate your Direct Debit once we have a class space and a confirmed start date. You will receive a correspondence detailing when the first payment will be due.
What if the class we are allocated isn't suitable?
The team have worked hard to contact existing customers to allocate either the same class or alternative options. If you accept an allocation but then decide the class you have been allocated is not suitable, please contact us by phoning 01224 810215.
There may be instances where your child's class will need to be further reviewed and this will happen over the first few weeks of the classes operating.
What should we do if my child is showing any symptoms of COVID-19?
Do not come to the venue if you are showing any symptoms of COVID-19 (temperature, cough, difficulty breathing, or anosmia e.g. loss of taste or smell), you can find the latest guidance on NHS Inform.
People who are symptomatic should self-isolate for 10 days and household members for 14 days as per info on NHS guidance. No one who is self-isolating should attend a sports facility or activity.
Skiers and Snowboarders must arrive for their session 'class ready', what does this mean?
'Class ready' means wearing snowsports clothing when arriving at the venue. At busy times you may wait in a queue outside the front of the venue. A member of staff will be on hand to advise.
On entering the building, you will be directed to your equipment in the Ski Hire area. Equipment should be picked up and taken to the slope that your lesson is on. Ski's / Snowboards and boots should be fitted here. You should take a waterproof bag to store shoes and other personal belongings.
If you have personal ski boots that need to be fitted to a hire ski, please have these ready to be handed to our technicians for fitting.
Please note there will be no access to any changing facilities to ensure social distancing can be maintained safely.
What do we need to do when we arrive at the venue?
You will be required to wait near the venue entrance until 10 minutes before your class time
In line with government guidelines, relevant participants and visitors to facilities should wear face coverings before and after activity, in areas of the facility such as reception and corridors. We also encourage the use of face covering during the activity.
Please adhere to the signage and guidance on physical distancing, direction of travel and other risk control measures that are put in place.
Use hand sanitiser/wash stations wherever made available.
Spend as little time as possible in the toilet facilities, whilst following the signage on maintaining safe levels of distance
Will I be able to watch my child's skiing / snowboarding class?
Unfortunately, at this time we cannot accommodate spectators due to current guidelines.
One adult may accompany one child to the slope their class is held on and stay with them until they are collected for their class by their instructor. Your child's instructor will assume responsibility for your child until you collect them.
No spectating should take place other than where a parent or carer is supervising a child or vulnerable adult. Due to the size of the site if your child is under eight you will be able to remain on the site, however social distancing must be observed by all parents who remain.
For all other children, once a parent has dropped off their child they must leave the facility grounds, via the exit at the side of the building beside the nursery slope. You will pick up your child at this exit at the end of their class.
What are the main changes due to COVID-19 that we can expect to see within the classes?
Where possible, instructors will try to space participants out on the slope as much as possible, particularly at pinch points, such as the bottom of tows
Participants, parents and staff will be socially distancing when not on the slope
Short gaps have been introduced between classes to allow for enhanced cleaning requirements, social distancing and reduce footfall at the entrance / exit areas
Equipment will be cleaned between classes as required in line with Snowsport Scotland guidance
Participants will exit from the gate beside the Nursery Slope, with children being walked to this area and picked up by a parent.
What will happen after the class?
All participants will exit through the gate at the side of the facility beside the nursery slope. Children will be walked to this area at the end of their class by a member of staff. A further member will be positioned in this area to ensure all children are safely picked up by their parent. Parents will be able to wait in the grass area just inside the gate and will be required to maintain social distancing.
When can I expect my child's assessment to be updated?
In the first few weeks coaches will focus on aspects such as safety skills, re-capping core skills, confidence building, getting comfortable with new methods of operations, travelling and spacing out, as well as enjoying being able to be back in the class of course!
Further information will be given on level assessments at a later date.
Our main priority will be ensuring all of our skiers and snowboarders have a positive and safe experience returning to lessons. We will work with all participants to progressively build them up at their pace.
If you as their parent/carer have any concerns our staff will be happy to discuss to ensure we are fully supporting your child and can allay any fears.
Become a member
Interested in joining us? Our great value Get active 1 to 5 memberships gives you access to various sports venues around Aberdeen.