An exciting gym floor refresh is coming to Get active @ Alex Collie, Get active @ Kincorth and Get active @ Peterculter this November!

We believe investing in our venues and maximising the space on our gym floors is key to providing our members with quality opportunities to #getactive.

We have consulted with our members and staff in these venues and are reworking the spaces and adding new equipment based on this feedback. Details of what is happening at each gym are outlined below;
Closure information
Get active @ Alex Collie: In order to complete these works the gym will be closed 11th-12th and 17th November until 5pm and the 23rd November from 12pm.
Get active @ Kincorth: In order to complete these works the gym will be closed until 5pm on the 12th November and 18th-23rd November.
Get active @ Peterculter

: We anticipate being able to complete these works without fully closing the gym, however there may be disruption to some items of equipment being available.
The gym at Get active @ Alex Collie is being extended and a new stretching area is being added. New equipment is also being added as below;
Step mill
The stepmill is a low-impact way to get a high-intensity workout combining cardio and strength training. The revolving staircase replicates a treadmill but rather than walking a flat surface it replicates climbing flights of stairs.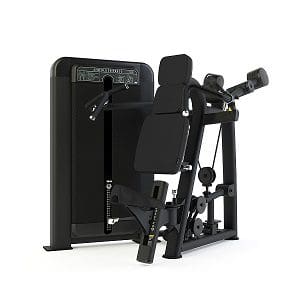 Shoulder Press
The shoulder press machine is a fixed resistance bit of kit that sees you press overhead from a seated position. It's also called the seated shoulder press. Fixed resistance means that the pattern of motion you take when using the machine is completely fixed.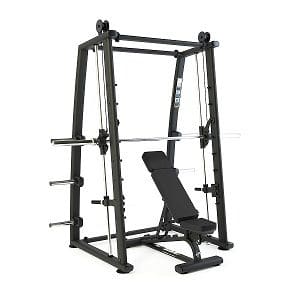 Counterbalanced Smith Machine
The smith machine ensures that the barbell is constantly attached to the rack, engaging less stabilising muscles. This makes this machine perfect for beginners.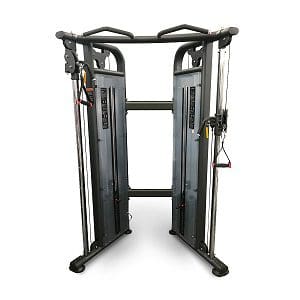 Dual Cable Pulley
The dual cable pulleys allows you to target any muscle group with a seemingly endless array of possible movements. The adjustable height pulleys allow you to position the point of resistance to target your desired muscle group. The weight stack also ensures that you can set the difficulty of a movement to your own ability level.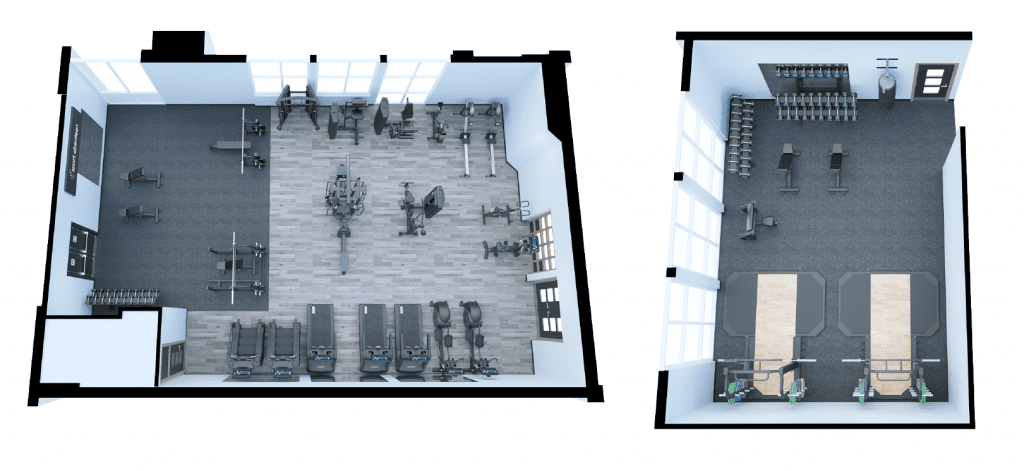 A weightlifting area with new flooring is being added by the squash courts at Get active @ Kincorth. New equipment being added; Stepmill, combined shoulder press and chest press and cable pulley machine as well as the weights shown below;
Half rack & Half rack platform
This rack and platform is the ultimate lifting station. This rack provides you with space to hit all of your compound lifts, without having to leave the station. With plates loaded up on the rack, you can do your whole workout from on space in the gym.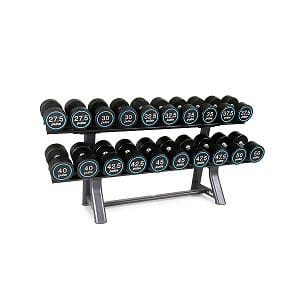 Dumbbell set
Great for helping you add some more resistance to your movements. Working with dumbbells helps you increase your range of motion whilst allowing you to set your own level of difficulty.
The gym areas will be redecorated and the equipment getting reorganised at Get active @ Peterculter, with the addition of a few new pieces of equipment including; stepmill and a combined shoulder press and chest press. The rest of the new additions are: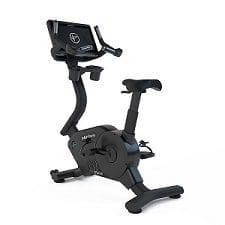 Assault bike
A low-impact alternative to running or rowing, the assault bike provides you with everything you need to have a good workout. Set the saddle to a comfortable height, slide your feet on to the pedals and off you go. The touch screen monitor helps you to track your performance as you pedal.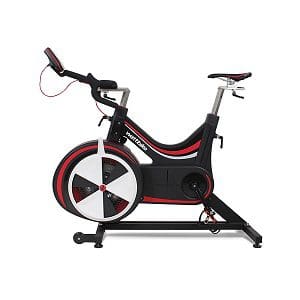 Watt bike
The Wattbike is a power based training machine that is unique to individuals' fitness levels. It takes the guesswork out of training and generates stats that allow you to gauge your fitness levels. It records your speed, cadence and your pedalling technique
SkiErg indoor skiing machine
The SkiErg makes sure that Nordic Skiing is available to everyone. Long recognized as delivering one of the toughest workouts around, Nordic skiing develops both strength and endurance and exercises the legs as well as the arms and core. The SkiErg can be used for both double pole and classic alternating arm technique.
We have scheduled these works to cause minimum service disruption and do apologise for any inconvenience caused. Given the nature of these works, the dates of the closures may need to be amended at short notice.
We are sure you will love the refreshed new gyms and they will allow you, our valued members, more opportunities to #getactive across Aberdeen.