Instructor Training Academy
Get ready for your dream job.
1 Course x 14 Weeks x 7 Qualifications = 1 fully qualified instructor: YOU!
Are you looking for an exciting career as an outdoor activity instructor? The Adventure Speyside Instructor Training Academy offers the perfect residential course to make YOUR dream job a reality.
We believe that this is the best course of its type available in Scotland. Rather than simply offering our participants lots of training courses, we will instruct you to a level where you will be ready to gain valuable National Governing Body (NGB) awards, so that you leave our course as an employable outdoor instructor.
Our location is in the heart of the Cairngorms National Park, with access to mountains, crags, rivers, lochs and world class mountain biking, with the coastline close by too. Our instructors and NGB course providers are among the best in the country at their chosen sports and are keen to pass on their skills, knowledge and passion on to you.
We keep our course small so we can really concentrate on you and your skills development. With only six participants per course you really get the best possible learning environment. Each participant gets a room of their own in our residential centre and participants have sole usage of the centre during the 14 week course, so you can really make yourselves at home.
The first step to your dream job…
During your 14 weeks of practical training from our highly skilled and experienced instructors, in the stunning Cairngorms National Park, you will learn skills in over 13 adventurous activities.
During this time, we will concentrate on the skills required to gain the key National Governing Body awards that will kickstart your career in the outdoor industry and make you stand out from the crowd.
National Governing Body awards will be gained in:
First Aid at work
Foundation Safety Rescue Training (includes assessment)
Paddlesport Instructor (training & assessment)
White Water Safety Rescue (includes assessment)
Level 2 Mountain Bike (training & assessment)
Summer Mountain Leader Award (training & Assessment dependant on experience)
Rock Climbing Instructor Training
We will also train you as Coasteering and Gorge Walking Leaders and you will learn skills in the following activities: hill walking, scrambling, rock climbing, canoeing, kayaking, stand up paddleboarding, sea kayaking, gorge walking, coasteering, mountain biking, team building activities, orienteering and wilderness skills.
Employment Opportunities
What makes the Adventure Speyside Instructor Training Academy unique is that you leave with real employment prospects. Our staff will advise you on your options after the course and can assist with interview techniques and applications to ensure your success in your new career. On completion of the course you will be given the opportunity to interview to become an Adventure Aberdeen / Adventure Speyside Outdoor Instructor, providing adventurous activity across the north-east of Scotland.
The Location
You will be based at Adventure Speyside residential centre in the Caringorms National Park, the heart of the Scottish Highlands. This location gives access to some of Scotland's most stunning mountains, rivers and landscapes, and is the perfect natural playground to develop and hone the skills you need to become an excellent outdoor adventure instructor.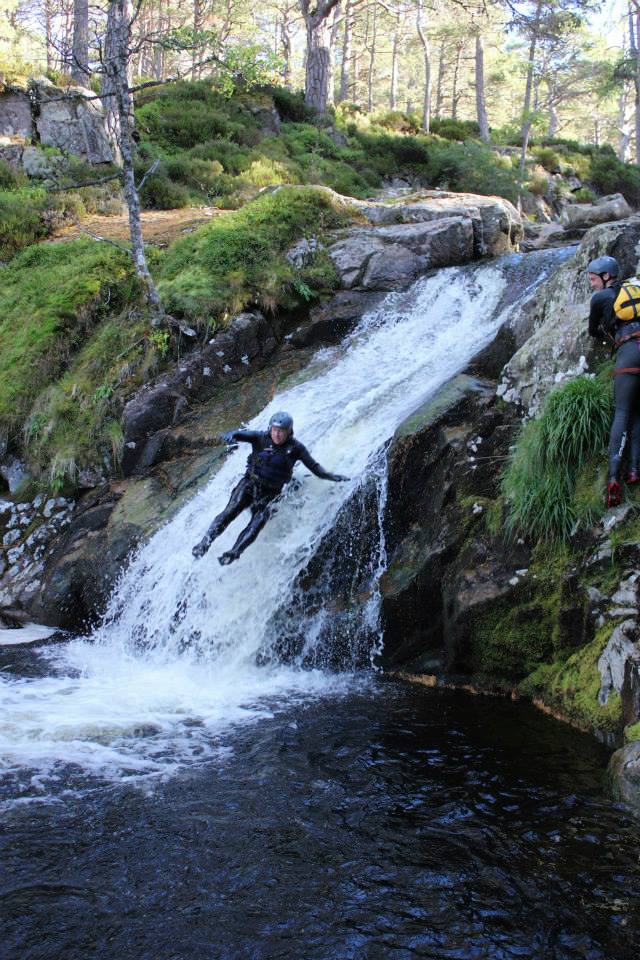 Is this course for me?
If you are over 18 and are an enthusiastic and motivated person who interested in pursuing a career as an outdoor adventure instructor, but don't yet have all of the qualifications you need, then this is the ideal course for you.
Course Dates
The next course will run from 16 August – 19 November 2021.
Costs and What's Included
The cost for the fourteen week course is £5,500 which includes accommodation throughout.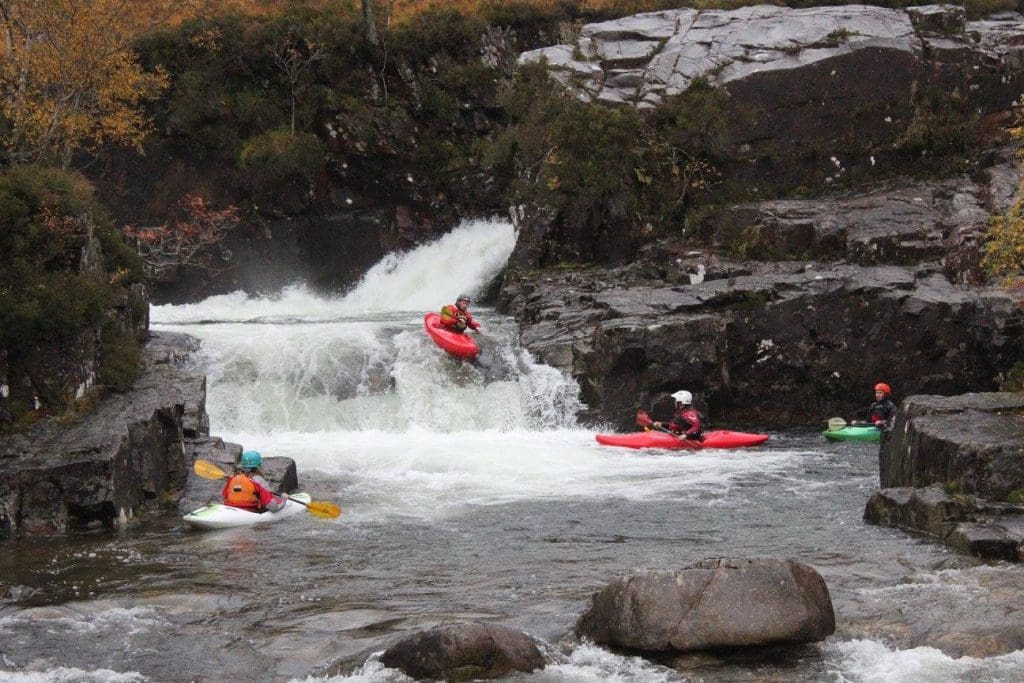 Further details
During the course your home will be Adventure Speyside, our residential centre based in the heart of the Cairngorms National Park, just outside Grantown on Spey.
This recently renovated, attractive and comfortable centre is ideally located within easy reach of some of the most spectacular water and land based activity sites in Scotland.
The accommodation is fully furnished with a spacious kitchen and social areas. All bedding is provided and laundry facilities are available. Catering is not provided, but the kitchen has all necessary cooking goods and utensils and residents can shop for groceries at the nearby Grantown on Spey.
All technical equipment to complete this course is provided for you. There are some items you will require to bring but we will provide the following:
Canoes, kayaks, stand up paddleboards
Mountain bike , helmet , gloves
Technical climbing equipment, harness, helmet, ropes, rack etc (you need you own rock shoes)
Camping equipment, tents, sleeping bag, sleeping mat
Drysuit
Buoyancy Aid & Helmet
Wetsuit
River Knife
Throwline
Rescue Tape
Although the technical equipment will be provided, you will need to have your own basic equipment. This includes:
Goretex jacket and trousers (or similar)
¾ season walking boots
Thermal base layers
Technical mid layer clothing
Outdoor walking trousers
Hat suitable for cold mountain weather
Thin pair of gloves and one thick pair of insulated gloves
Warm walking socks
Padded biking shorts
Cycling over shorts
Appropriate biking shoes
Cycle trip meter
Rock shoes for climbing
Warm technical base layers, warm fleece top, tracksuit or fleece trousers and warm socks to wear under a dry suit and old trainers to wear on top of the dry suit feet.
Water bottle
Sunglasses
Sun cream
The following equipment is nice to have but we can provide if necessary:
30 – 40L rucksack
60 – 70L expedition rucksack
Head torch
Compass
Whistle
Personal first aid kit
Waterproof map case
Camping: Sleeping bag 3/4 season. Camping mat, camping stove, camping pots / pans.
Water sports: If you have any of your own water sports equipment, please bring it with you. If not, we will provide everything you need.
Climbing: You will need your own rock shoes. We will provide all the other technical equipment. If you have your own climbing gear, please bring it with you.
Contact Us
If you would like any further information please don't hesitate to contact us on adventureaberdeen@sportaberdeen.co.uk or 01224 270990
How to apply
To express your interest in participating in this course please email adventureaberdeen@sportaberdeen.co.uk and provide a phone number and a member of the team will give you a call.