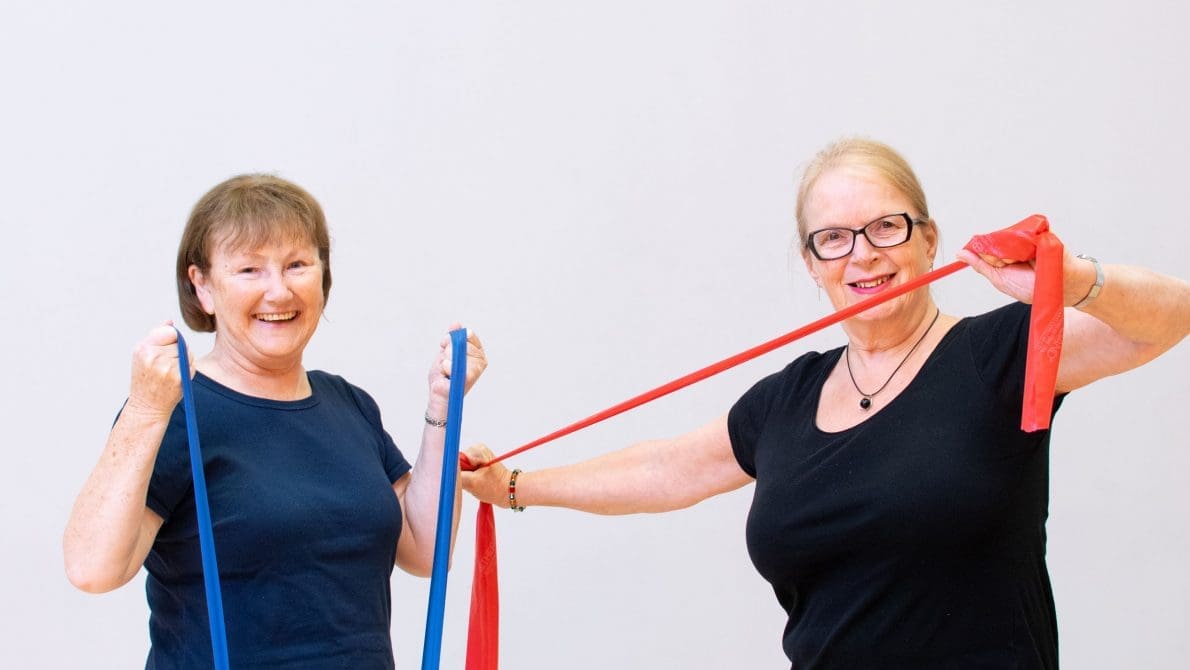 Award-winning charity Sport Aberdeen has developed a programme to specifically support people with respiratory conditions to be active and live well, in partnership with NHS Grampian.
The programme is aimed at people with a lung condition whose ability to be active and participate in exercise is affected by breathing difficulties, including those with Bronchiectasis, Pulmonary Fibrosis, Asthma and Chronic Obstructive Respiratory Disease (COPD).
Participants will be offered the opportunity to attend virtual exercise classes online or alternatively receive one-to-one phone call support.
Qualified exercise instructors will work with participants to build confidence and activity levels safely whilst talking through any concern's patients may have about introducing exercise into their daily lives; helping to improve lung capacity and overall fitness so participants can feel more confident doing everyday tasks.
Andrinne Craig, Sport Aberdeen Healthy Communities Manager said:
"Working in partnership with NHS Grampian has allowed us to develop this programme, specifically aimed at helping a group of people who can really benefit from engaging in activity. Although physical activity won't offer a cure, it can result in hugely positive changes for individuals living with certain respiratory conditions and we are thrilled to be able to deliver this in the city.
"Sport Aberdeen is committed to creating opportunities for people of all ages and abilities to take part in exercise and lead a healthy and active life. For people living with a respiratory condition even simple tasks can become testing, so by helping participants to improve lung function and muscle strength we believe we can make a real difference to many lives in the north-east."

Andrinne Craig
Anyone living with a lung condition can refer themselves into the programme by completing an online referral form or by contacting Sport Aberdeen's Active Lifestyles team on 01224 047924. Health Professionals can also refer patients who would benefit from the programme by completing an online referral form.
Click here for more information on the Winter Pulmonary Rehabilitation Programme.
Sport Aberdeen's Active Lifestyles programme creates opportunities for everyone to get active and participate in physical activity regardless of whether you are starting out, recovering from injury, living with a long-term health condition or an older adult.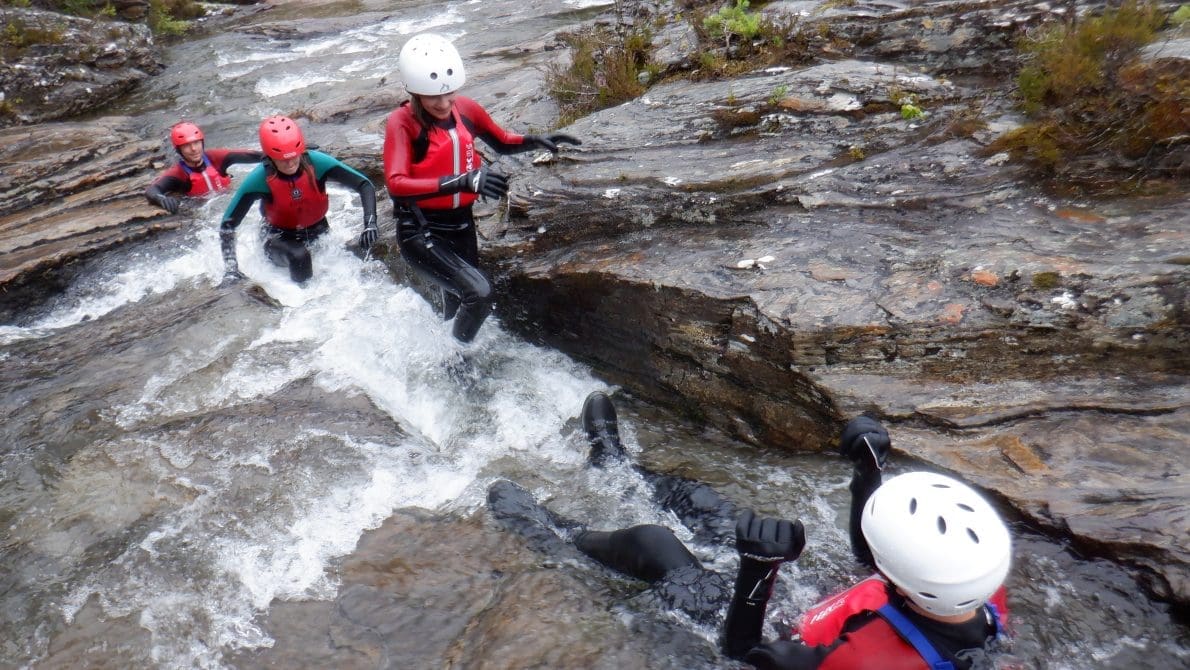 Adventure Aberdeen has been working hard to support schools throughout the north-east over the last few months, with over 2,000 pupils taking part in outdoor learning in and around schools from Aberdeen City.
Outdoor learning provides different environments for pupils to thrive in while working on personal and social development alongside learning lifelong skills that can be transferred to school, the workplace and everyday life. From climbing mountains to jumping in the North Sea, pupils have achieved things they would never have thought possible.
Graeme Dale, Sport Aberdeen Head of Sport and Active Communities said:
"Scotland has an abundance of world class outdoor learning opportunities which can help children and young people both in and out of the classroom and we believe it should be available to all. We would like to thank the staff and pupils that we are currently, or have previously, engaged with and we look forward to continuing to provide these opportunities in the New Year."

Graeme Dale, Head of Sport and Active Communities
"Now is an ideal time for schools to develop, create and deliver outdoor learning which can be easily embedded into an existing curriculum. Adventure Aberdeen will support with this and create learning opportunities from the school grounds and surrounding streets, to forests, farmland, coastlines and the mountains.
Please contact Adventure Aberdeen on 01224 270990 if you would like to explore outdoor activity learning opportunities for your pupils or visit the website for more information.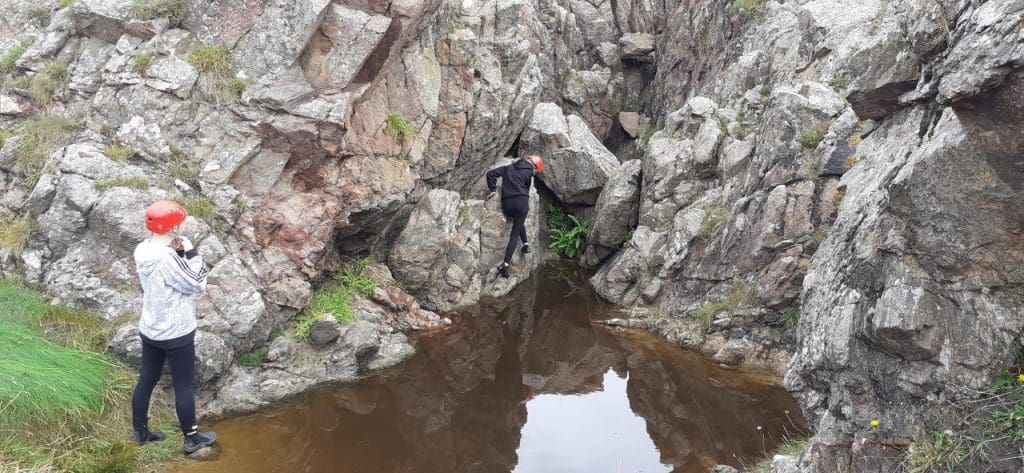 Award-winning charity Sport Aberdeen was able to breathe life back into a number of bicycles belonging to a local children's care home, completely free of charge, thanks to funding secured through the 'Scotland Cycle Repair Scheme'.
A total of five bikes from Barnardo's Linksfield Residential Service, an established childcare service in partnership with Aberdeen City Council, were taken to Adventure Aberdeen's bike workshop in Kingswells.
Adventure Aberdeen, part of registered charity Sport Aberdeen, was the first organisation in the city to sign up to the 'Scotland Cycle Repair Scheme', a free bike repair and maintenance service funded by the Scottish Government and delivered through Cycling UK. The scheme aims to remove barriers such as cost while encouraging active travel; allowing more people to take part in cycling through access to free bike maintenance.
Graeme Dale, Sport Aberdeen Head of Sport and Active Communities said:
"After a hugely positive response, this is the second round of funding we have secured to deliver free maintenance to people in the north-east who may ordinarily struggle to gain access to bike servicing.
"Thank you so much to Adventure Aberdeen for the service. We are really happy that the bikes have been fixed and it means we can go for long bike rides and socialise with our friends."

A young person from Linksfield Residential Service
"We are targeting this latest funding towards those who are really in need of the services and I'm absolutely delighted that we could help and breathe life into their five bikes. Sport Aberdeen has a responsibility as a Corporate Parent for these young people, so it is only right that we ensure that they have bikes in a condition that they are able to enjoy.
"A key aim of the scheme is to give more people of all ages access to safer cycling – encouraging participation in physical exercise, while educating people on the benefits of greener travel. Working with services such as Linksfield Residential Service underpins Sport Aberdeen's commitment to breaking down barriers and creating opportunities for more people to get active, regardless of challenges they may have."
Rebecca Christie, Linksfield Residential Service Senior Practitioner, said:
"We would like to extend a massive thanks to Sport Aberdeen, and the staff at Adventure Aberdeen. It's great to work in partnership and to have such a good service which will help to promote health and well-being for the young people we support."