Get active @ Beach Leisure Centre
Get active @ Beach Leisure Centre is a multi-functional venue providing a leisure pool and fully equipped gym.
Get in touch
Sea Beach, Aberdeen Beach Front, Aberdeen
AB24 5NR
| | |
| --- | --- |
| Monday | 06:00-22:00 |
| Tuesday | 06:00-22:00 |
| Wednesday | 06:00-22:00 |
| Thursday | 06:00-22:00 |
| Friday | 06:00-22:00 |
| Saturday | 08:00-18:00 |
| Sunday | 08:00-18:00 |
For public swimming sessions please visit our timetables page.
Get active @ Beach Leisure Centre is a multi-functional venue providing a leisure pool and a fully equipped gym. There is also a large versatile sports hall.
For more information on everything Aquatics Aberdeen has to offer, including timetables, pricing and swimming lessons, please visit our swimming activity page. To learn more about our gym and group exercise programme, visit our fitness activity page.
Our Get active 2 membership gives you access to swimming, gym and over 300 group exercise classes per week!
FAQs (Flumes, Features, Timetables, Booking etc)
When will Get active @ Beach Leisure Centre return to pre-Covid timetables?
Whilst we are delighted to welcome public back to Get active @ Beach Leisure Centre, our return to programming will be done in a gradual manner. We are duty bound to continue to follow Scottish Government guidance which includes face coverings remaining mandatory in public areas, the promoting of good hygiene, hand washing, and enhanced cleaning, and maintaining ventilation levels at maximum baseline (CO2 to be between) 800-1000ppm.
Where can I find public swimming session times?
Public swimming times will soon be available on our interactive timetable. In the meantime you can view the current timetable by visiting our timetables page and downloading the timetable linked at the top of the page. Public swimming is currently only available at weekends at Get active @ Beach Leisure Centre.
What restrictions still exist?
Face masks are mandatory by law in indoor public settings. Exemptions apply, such as when participating in any activity within our venues, or eating or drinking whilst spectating. We also have to comply with regulation surrounding ventilation rates, and this does limit some of the activity and space we can offer. For example, we will have a maximum capacity of 72 for all public swimming. You will still see lots of cleaning taking place, equipment cleaning stations, and hand sanitiser. Please respect others space, and follow the signage within venue.
Do I still need to book to go swimming?
No. We have removed the need to book a swimming session and will manage the pool capacity on a first come, first served basis. This represents a return to the 'norm' before the pandemic, though please not that the pool capacity is capped at 72. Once we reach this number, we will have to operate a "one in, one out" policy, so you may have to wait before entry depending on the session popularity.
Will the pool changing rooms be open?
Yes. For all public sessions, the changing village will be open as intended. You will access and egress via the main stairwell and changing room entrance. There will be no staggered entrance or exit during public sessions.
Will there be any changes to swimming lessons?
No. The established system for drop off and pick up will resume. This means pupils should still come beach ready for lessons. Primarily, this is to support one way systems, customer flow and reduce the potential for parents and pupils congregating. This has worked well during our return, however, we will keep all arrangements under review and listen to feedback.
Are the flumes back in use?
Unfortunately, the flumes are not suitable to use at this time. We are not able to ensure sufficient ventilation rates within the flume tower, and this is, coupled with continued aging of the flume and associated mechanical plant mean we have no sustainable plans to reinstate the flumes at present.
What features will be available?
All other pool hall features such as the wave machine, rapids and spa pool will be open and used regularly throughout public sessions.
Will the Sauna and Steam room be opening?
Unfortunately not. This is primarily due to the lack of sufficient ventilation in the area, meaning we cannot guarantee our compliance with guidance for this area. We have the same issue with the adjacent Studio, and this will also remain closed for group exercise.
When will the café re-open?
At present, we have utilised the café seating space to accommodate gym equipment, and the space it created throughout the re-opening during the pandemic has proved valuable in allowing the gym to reopen. We will now assess the public swim sessions and demand for seating in and around the pool gallery. Whilst we do not anticipate the footfall needed to ensure the café is sustainable to trade, we will be enhancing the offer at reception. So you will still be able to get a drink, slushy, sandwich and snack after your swim. We are currently reviewing the gym floor layout with a view of moving equipment out as soon as there is clear demand for the use of the café space.
Admission Policy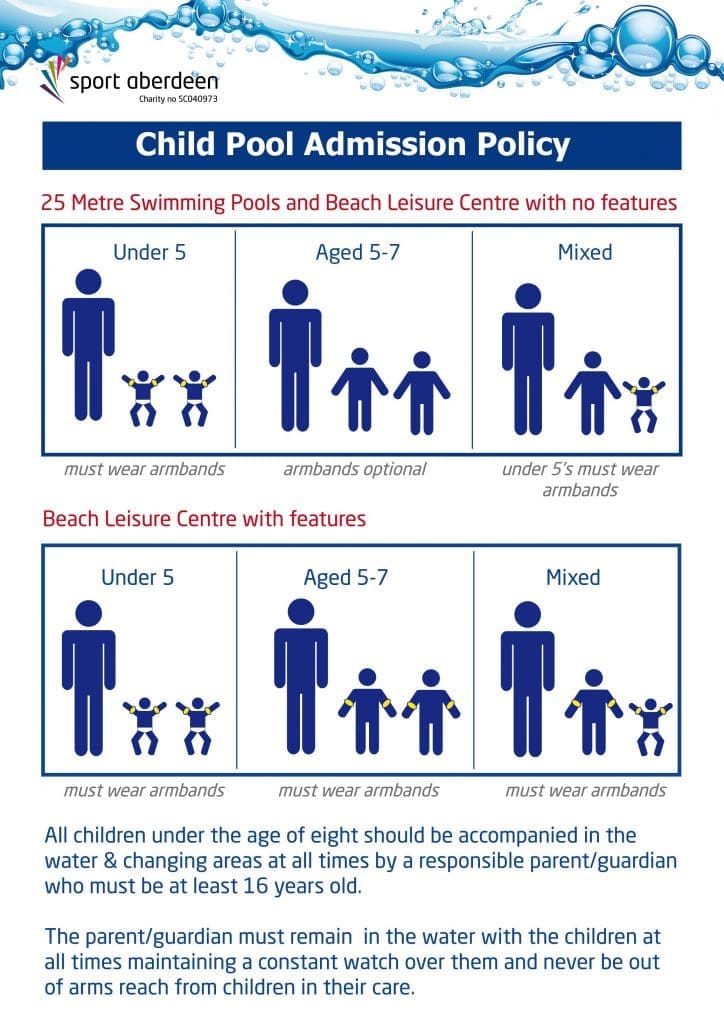 Not a member? Why not try before you buy!
Leisure Pool (Pool open but no flumes or features available)
Claim your FREE fitness guest pass!
We're so confident that you'll love our fitness membership options that we're offering a FREE guest pass to customers, so that you can try before you join.
Travel and Parking
Visit this venue using the number 15 First Bus.
On-site car park available.