Covid-19 Information
As Scotland moves 'Beyond Level 0' we are delighted that the further easing of restrictions gives our members and customers more opportunities to #getactive! We will still be exercising caution however, as the safety and comfort of our members, customers, staff and volunteers is our key focus.
The information on this page outlines the main changes you can still expect to see in our venues at this time
Venue updates
We are pleased to be reactivating swimming lessons and public swimming at Bridge of Don Swimming Pool from Monday 16 August.
The opening time at Get active @ Alex Collie will also change to 09:30 on weekdays from Monday 16 August.
Opening times for all venues remain under review, and the most up-to-date information can be found on the venue pages of our website.
Bookings
From 16 August advance booking will no longer be required for public swim and skate sessions. Swim and skate timetables can be found here.
Please continue to use MySportAberdeen for making, amending and cancelling all gym and class bookings. Check out our user guide for everything you need to know about making a booking with MySportAberdeen.
You can browse available sessions using our interactive timetable. Public skate and swim sessions are temporarily not showing on the interactive timetable so please view them here in the meantime.
Spectating
Public spectating will be reinstated at Linx Ice Arena for public sessions, club bookings and Learn to Skate lessons from Monday 16 August. We are continuing to review all relevant industry guidance with the anticipation of introducing spectating to more venues over the coming weeks
What precautions will remain in place for my safety?
All those attending our venues must continue to observe the following safety advice;
Please don't attend any venue if you have any signs or symptom of Covid-19
Face coverings must be worn when not participating in activity
Regularly wash and sanitise your hands
Wipe down equipment after use
Observe room capacities which have been adjusted based on ventilation guidance
Keep your distance from others where possible
Sign in will be required for all people attending sessions that have not been booked in advance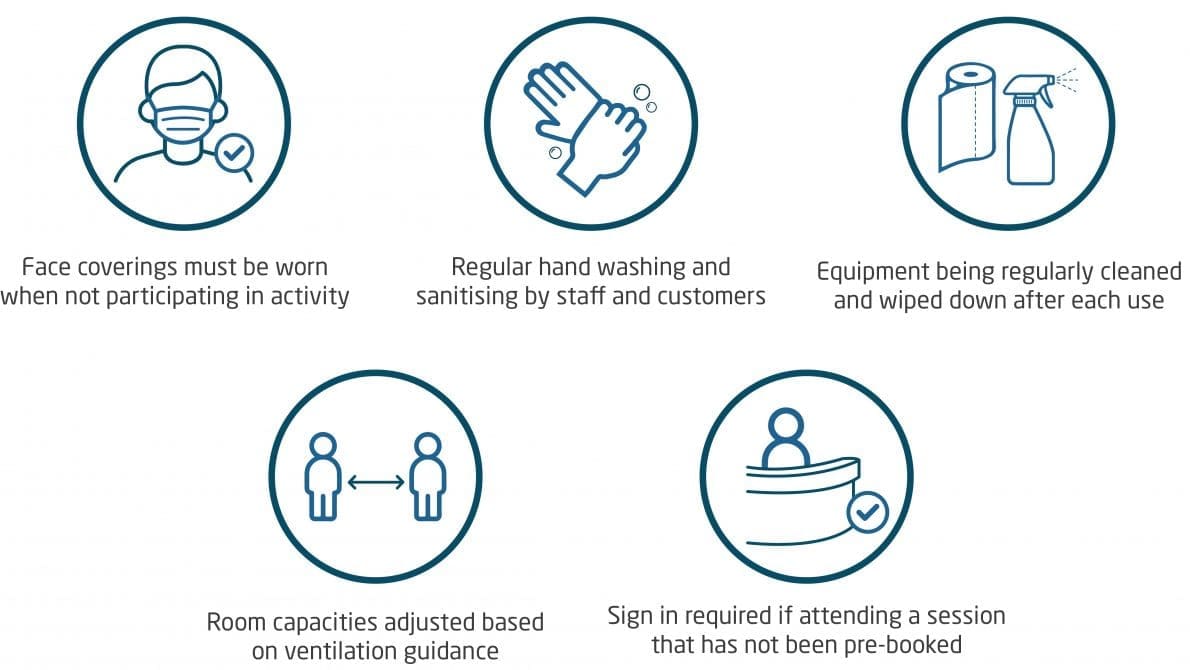 Lessons and coaching
We are currently continuing to observe the safety precautions we have in place for our swimming, gymnastics, tennis, snowsports and ice skating lesson and coaching sessions. You can find full details on the below webpage.
Keep in touch
Keep up to date with the latest announcements by following us on Facebook, Twitter and Instagram. We will announce any changes on social media as soon as they are confirmed.
Your feedback is so important to us as we emerge from the Covid-19 pandemic. If you have anything you want to share with us please click below to fill out a feedback form or have a chat with a member of our friendly team next time you are in!