General News:
Tough Mudders from Sooyang Do
9.7.15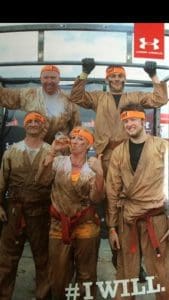 Discipline is a vital part of any martial arts and for every athlete this includes maintaining the appearance and cleanliness of the appropriate attire.
But for clubCAP club Sooyang Do this strictness was temporarily abolished in favour of mud, more mud and pain!
Raising over £640 for the Archie Foundation, 5 of the clubs members took on a Tough Mudder Challenge which involves miles of numerous obstacles and of course, mud!
Good luck getting these back into a presentable condition!