Community Sport
Community Sport brings together sports clubs and community organisations, providing opportunities to further develop the sport and physical activity levels of different groups across Aberdeen City.
Our main aims are to support growth in participation, engage with all areas of the local community, promote volunteering and leadership opportunities, and offer a range of sporting and coach education programmes.
Community Sport Programmes: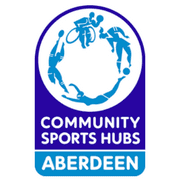 Community Sports Hubs
Community sports hubs are generally based around local facilities and are designed to increase the number of people participating in sport within local communities.
Club Development
Sport Aberdeen recognises the vital role sports clubs play in providing quality opportunities for everyone to take part in all levels of sport.
We are committed to supporting clubs within Aberdeen to grow and develop their activities.
Training & Education
We provide an extensive training calendar which will help officials, coaches and volunteers become better informed and qualified to lead and develop clubs.