Who We Are and What We Do
Sport Aberdeen is an award winning registered charity committed to creating opportunities, inspiring people and changing lives through sport and physical activity.
Established in 2010, we are proud to manage and deliver physical activity and sport services on behalf of Aberdeen City Council and a number of other partners.
We believe that sport and being active can change lives.

We believe that opportunities to participate should be available to everyone.
The foundations of Sport Aberdeen are built upon the clear premise of getting more people active, regardless of age, gender or ability. Strategically forged partnerships with public and private sector bodies help to ensure a community focus is at the forefront of everything we do.
What makes Sport Aberdeen different from many other sport and leisure providers is that fact that every penny is reinvested back into the communities we serve. With over 500 employees, 34 venues and two million customer visits each year, Sport Aberdeen is the largest sport and leisure provider in the north-east.
Our goal is simple – we want to get more people active and believe that everyone should have the opportunity to take part in some form of physical activity.
Our Vision
Creating opportunities, inspiring people and changing lives through sport and physical activity.
Our Values
Customer focused – Placing our customers at the heart of our services
Valuing our staff – Recognising staff are key to the company's success we will equip staff with the skills that they need, to enable them to uphold the company's standards and represent it positively in our local communities
Excellence – Committed to continuous improvement as part of our aim of delivering excellence in all that we do
Innovation – Being innovative and enterprising as a means of identifying solutions and developing our business
Inclusive – We will provide equality of opportunity and inclusive access to our services
Respect – We commit to working with all people fairly and openly, ensuring that differences are valued and that all people are treated with respect
Our Strategic Objectives – The Six Ps
Our strategic objectives have been amended in scope to better reflect our priorities and intended outcomes and to clarify and reinforce our link with the city's Local Outcome Improvement Plan (LOIP).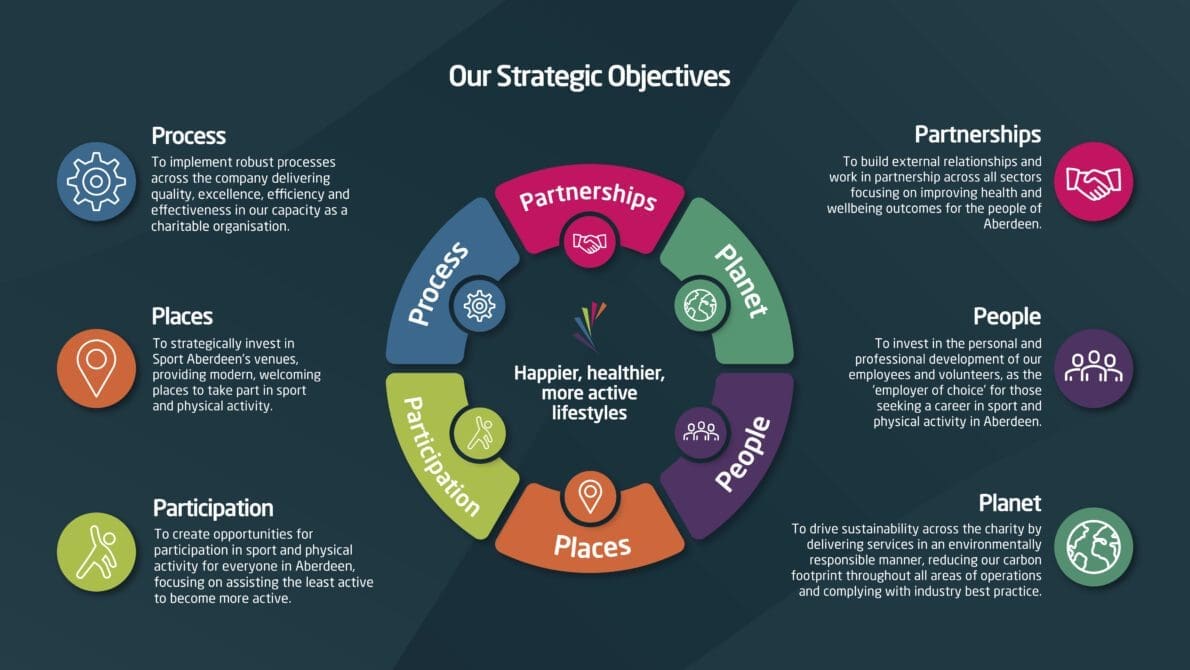 Charitable Trust
Sport Aberdeen is a Charitable Trust, registered with the Scottish Charity Regulator (SC040973). Sport Aberdeen is managed in accordance with the requirements of both company and charity law.
Company No. SC350981
Our registered office is Sport Aberdeen, 28 Albyn Place, Aberdeen, AB10 1YL.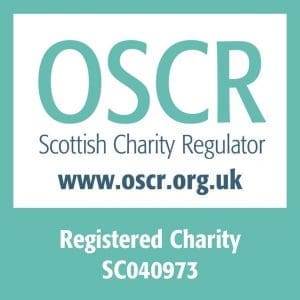 Sport Aberdeen's activities are regulated by both Companies House and the Office of Scottish Charity Regulator (OSCR). Further information and audit returns can be found at www.oscr.org.uk and www.companieshouse.gov.uk.
Download our Memorandum and Articles of Association of Sport Aberdeen.
Equality, diversity and inclusion
As a charity passionate about ensuring sport and physical activity is accessible to all, we understand the importance of equality, diversity and inclusion.
Everyone is welcome in our venues, and we are committed to creating an environment where all of our customers feel represented and comfortable and are treated fairly and equally.
We offer specific sessions for participants with additional support needs including relaxed swimming sessions at Tullos Swimming Pool and relaxed tubing sessions at Adventure Aberdeen Snowsports Centre – these can be found on our timetable here.
We work closely with our staff to shape the future of our inclusion agenda, so we can continue learning, evolving and being accountable. We want to ensure that Sport Aberdeen is a place where our teams feel proud to work. If you have any queries or wish to contact us, please get in touch with us by emailing inclusion@sportaberdeen.co.uk
How to find our HQ