Coasteering
Coasteering is a hugely exciting activity that will take your breath away!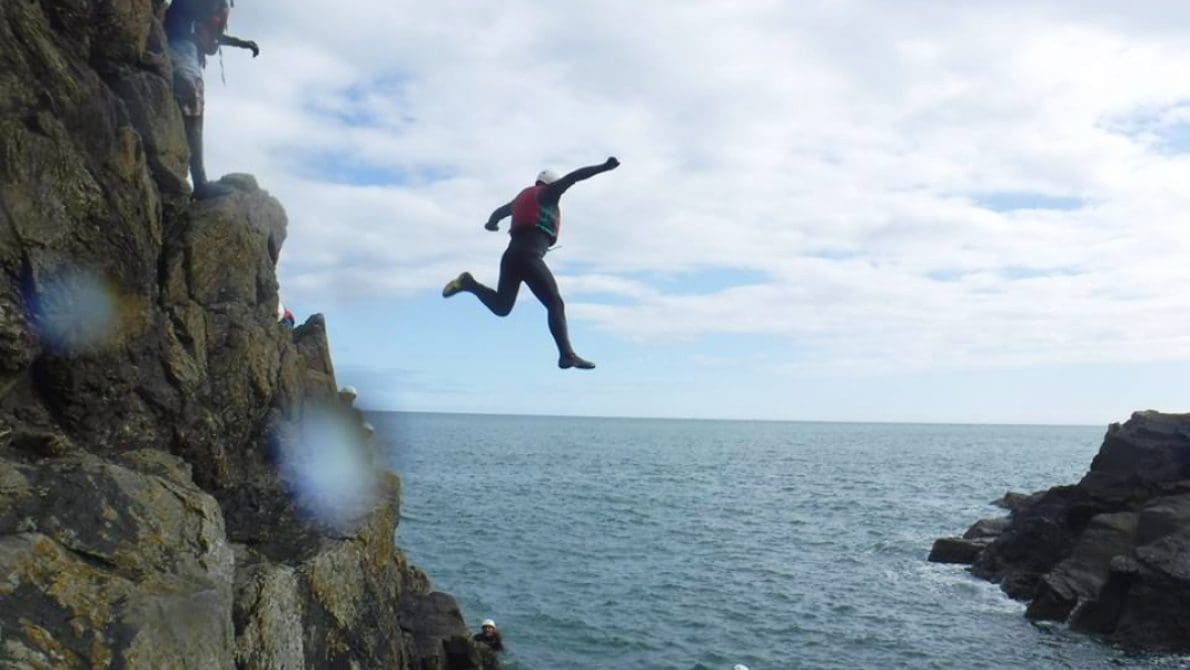 It incorporates jumping from the cliffs into deep water, swimming in the sea and playing in the waves, scrambling along the rocks and shoreline and exploring the gullies, and for the more adventurous, exploring the caves sculpted by the sea.
At Adventure Aberdeen you can take part in coasteering at one of Scotland's best venues, just five minutes from Aberdeen city centre.
Coasteering can be tailored to your group's abilities, and adrenaline levels, and is enjoyed by everyone from young school groups through to stag and hen parties looking for the ultimate adrenaline filled adventure. Come and have a go!