Swimming – Additional Support Needs
Aquatics Aberdeen provides a comprehensive range of opportunities across the city for individuals with additional support needs (ASN) and their families. These include swimming lessons and relaxed family sessions, offering a quiet, safe environment with adapted equipment, available at an affordable price.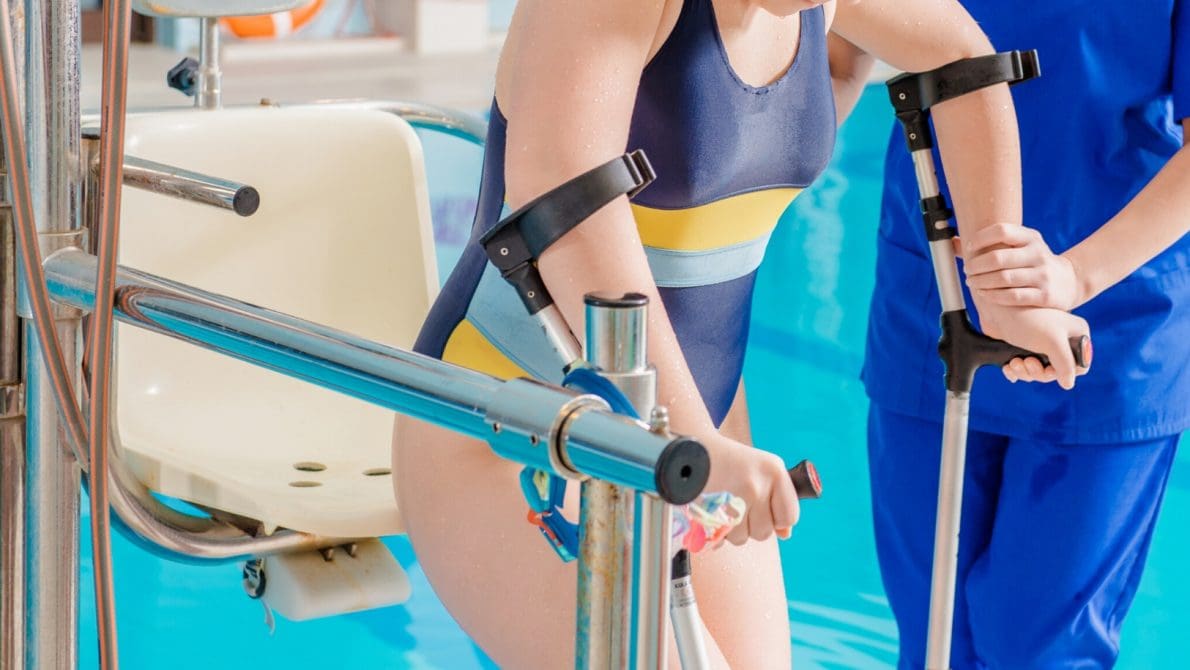 Activities
PASN Classes – For school-aged children, these pre-ASN level classes include a parent in the water, helping children to learn skills more quickly. Parents will support their child and work with the teaching staff to set a training programme for their child. On completion, the child can move to ASN1, with basic swimming skills and confidence.
ASN Swimming Lessons – various levels.
One to Ones – 30 minute individual swimming lessons prioritising ASN swimmers and working to support individuals towards mainstream participation wherever possible. Booked in blocks of six or ten weeks.
Deaf Swimming Lessons – beginners and improvers. The swimming teacher is trained in sign language.
Transition Squad – for swimmers 8–16 years with a physical or sensory impairment, who can swim a minimum of 25 metres.
Everybody Active – Open to swimmers aged 14–19 years with additional support needs who can swim 50 metres on their front and back.
Autism Friendly Session – Public session for families with a child who has autism. A teacher is on hand to give advice and help teach your child to swim in a relaxed atmosphere.
Beach Family Session – This session is specific to additional support needs offering a quieter experience of the Beach Leisure Centre.
How to Book
For more information or to book please contact the Aquatics Aberdeen administration team.
or call 01224 047934 – if engaged listen to the recorded message.