General News:
Move More Aberdeen is in with a chance of scooping national award
15.11.17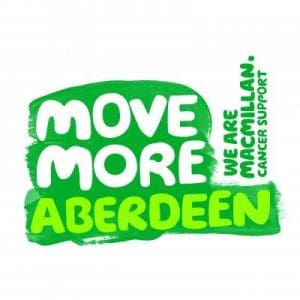 Earlier this year Move More Aberdeen, a partnership project funded by Macmillan Cancer Support and delivered in partnership with Sport Aberdeen, was announced as a finalist in the Macmillan Professionals Excellence Awards.
The award-winning physical activity programme, aimed at supporting people living with and beyond cancer, is up for an award in the Integration Excellence category.
This category highlights exciting new initiatives, products and services, celebrating those who have improved the quality and experience of care for people affected by cancer.
The annual awards recognise the work of Macmillan professionals who are transforming the lives of people affected by cancer, and celebrate the outstanding contributions that are being made to cancer services.
Move More Aberdeen will be up against a host of deserving finalists hoping to scoop the Integration Excellence Award category top spot at an awards ceremony on Thursday 16th November at the Radisson Blu Edwardian Heathrow Hotel.
Jo Bell, Sport Aberdeen's director for Sport and Active Lifestyles, said:
"I am extremely proud of the Move More Aberdeen team who are continually working to improve the lives of people living with and beyond cancer. Their commitment, dedication and innovative approach to achieving positive outcomes through physical activity is inspiring.
"Sport Aberdeen is committed to creating opportunities, inspiring people and changing lives through sport and physical activity and through partnership projects we are helping people of all abilities stay active within the community.
"Move More Aberdeen is up against a host of deserving finalists shortlisted for the Macmillan Professions Excellence Award 2017 and I wish everyone the best of luck."