Parent and Toddler Skating
Our parent and toddler sessions are designed for children under five years of age. Accompanied on the ice by a parent or guardian, these sessions are the ideal way to introduce your little one to the thrills of the ice rink.
These fun and interactive sessions are taken by a fully qualified coach (not all sessions) and are suitable for toddlers as soon as they can walk. With plenty of toys, penguins and sit on rides, it's a bit like a playgroup on ice, so wrap up warm and get ready to have fun!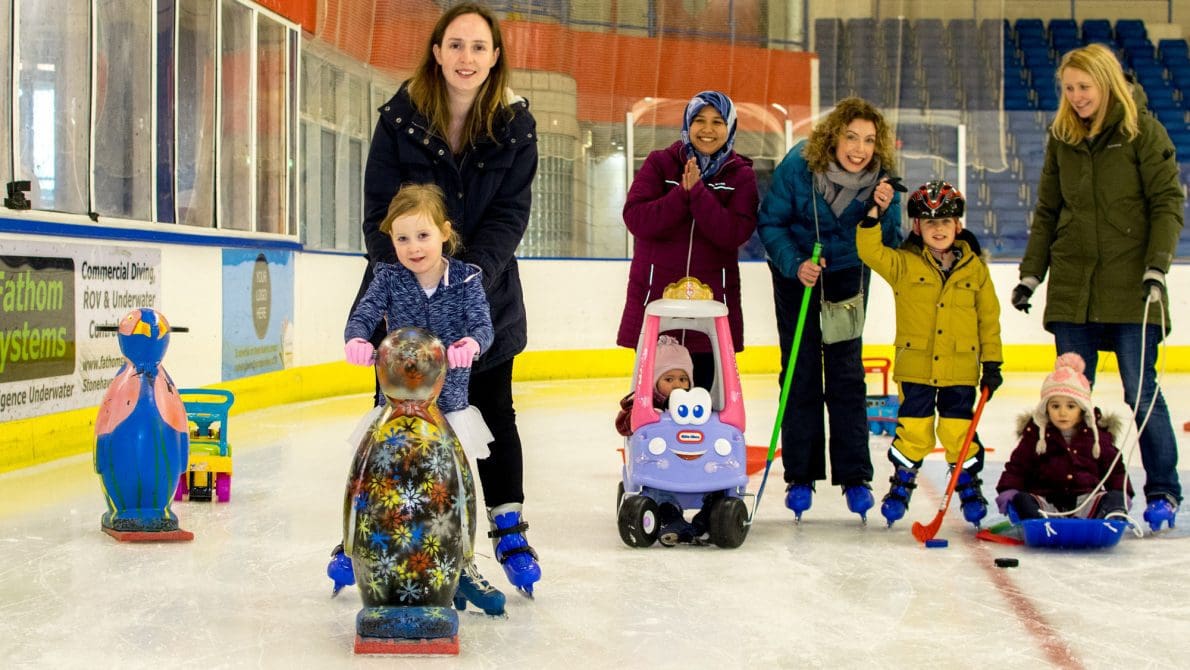 Please note these sessions are held during public skating sessions in a cordoned off area of the ice rink. Each child must be accompanied by an adult i.e. ratio of 1:1.
Please see the Ice Skating page under the header 'Public Skating' to see the current timetable for these sessions or visit our Facebook page for the latest updates.
Cost: £6.00 (One adult and one toddler including skate hire).