With Aquatics Aberdeen it's never too late to learn to swim, or to improve your technique and fitness!
We all know that taking regular exercise like swimming will improve health. It is good for your heart, can boost your metabolism, and reduce body fat. Swimming can reduce the risk of conditions such as type 2 diabetes and heart disease as well as reduce the risk of stroke. Swimming can also positively affect your mental health, by improving mood, and may even reduce stress and anxiety.
Not only is it good for you, but learning to swim can open many opportunities, to have fun, swimming with family, when you are on holiday, or as a healthy hobby. It is also a life skill which could save your life.
Venues
Our adult swimming lesson programme runs at the following pools:
Class Levels
Aquatics Aberdeen offers a range of lessons for adults at all levels of ability and with different aspirations.
These lessons are great for adults who have never had the opportunity to learn to swim, have limited swimming ability, or are afraid of the water. The focus is on building confidence in the water and moving on to improving stroke technique.
We also have a specific water confidence group for those wishing to overcome a fear of the water, or have never had any experience in the water.
Adults Improvers and Advanced
These lessons are aimed at those wishing to improve their swimming technique, fitness and stamina.
These are coached sessions, ideal for advanced adults who can confidently swim 100m using a minimum of three strokes. Adult skills and drills sessions are designed to further develop swimming technique with an introduction to swimming drills. Theses drills are used to develop existing skills while increasing stamina and endurance.
Active Lifestyles Programme
Sport Aberdeen's Active Lifestyles programme offers a number of open swim sessions, aqua aerobics and learn to swim classes specially designed for older adults.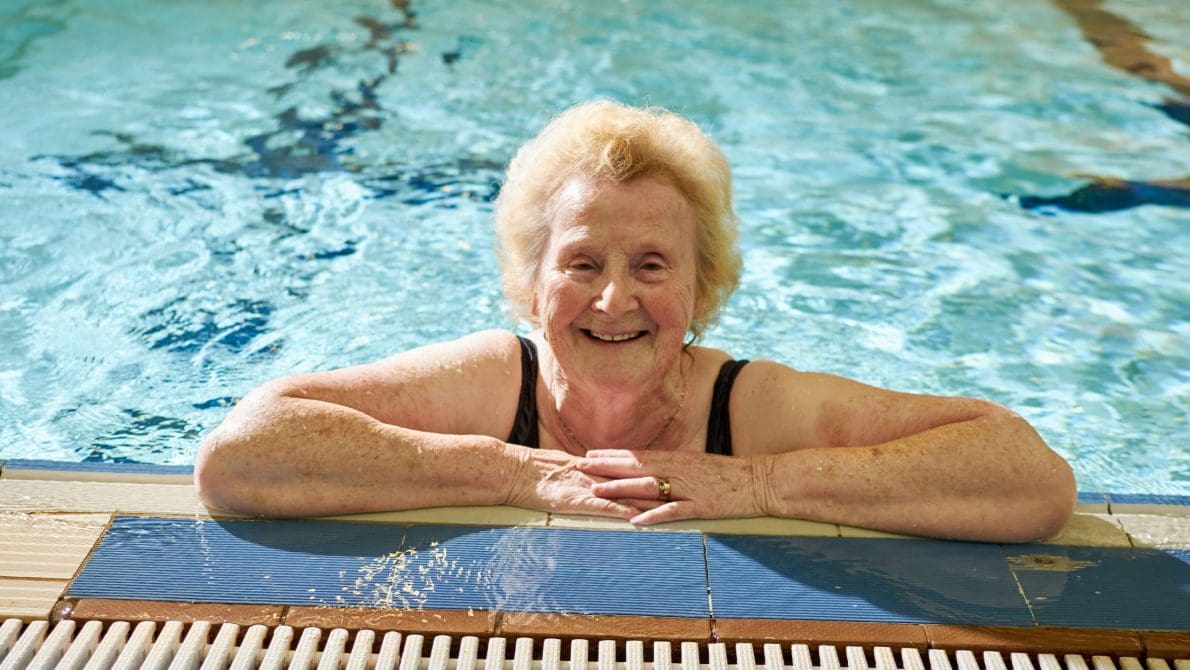 Evening and weekend lessons are a 50-week continuous programme, payable by monthly direct debit with a minimum contract of three months. There is a two-week break over the Christmas period.
Cost
Evening and
weekend lessons
£25.60 per month
by direct debit
Daytime lessons run during school term-time only. Payments are made in rolling 10-week blocks.
| | |
| --- | --- |
| | Cost |
| Daytime lessons | £62 for 10 weeks |
We are committed to making sport and physical activity accessible to everyone. Our 'Get active for Less' discounted access scheme offers a range of pay and play and membership discounts to those who meet the eligibility criteria. Find out more here.
How to Book
Alternatively, for more information or to book please contact the Aquatics Aberdeen administration team on coachedprogrammes@sportaberdeen.co.uk or call 01224 047934, if engaged listen to the recorded message.
Important Information
Please see our learn to Swim information page for important information for Learn to Swim Members regarding dates, terms and conditions, direct debits etc.