Tullos Swimming Pool
Get in touch
Tullos School, Girdleness Road, Tullos, Aberdeen
AB11 8FJ
Opening Hours (Please note that the times displayed are venue opening times. For all open public pool sessions and fitness classes please view our timetables page)
| | |
| --- | --- |
| Monday | 09:30-21:30 |
| Tuesday | 06:00-20:00 |
| Wednesday | 06:00-20:00 |
| Thursday | 09:30-19:30 |
| Friday | 09;30-19:30 |
| Saturday | 07:00-18:00 |
| Sunday | 08:30-17:30 |
Located within the Torry area of Aberdeen, Tullos Swimming Pool has a bright and modern 25 metre pool and a smaller learner pool, perfect for families with young children.
For more information on everything Aquatics Aberdeen has to offer, including timetables, pricing and swimming lessons, please visit our swimming activity page.
Our Fitness membership membership gives you access to public swimming across the city!
Facility/Accessibility information
Located on the east side of Tullos Primary School, you can access the venue from Girdleness Road or from the rear car park by turning onto Ladywell Road, then left at Kirkhill place.
A bike shelter is available for those wishing to cycle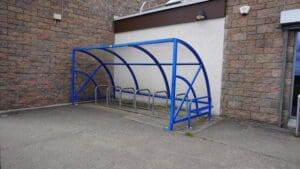 Free parking is available from the south entrance on Kirkhill Place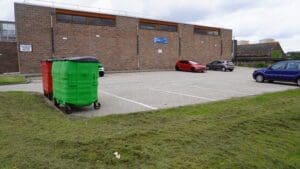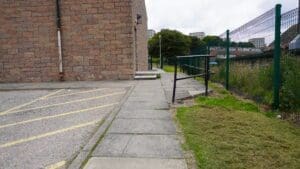 Once parked, follow the path to the right
The venue has two accessible parking spaces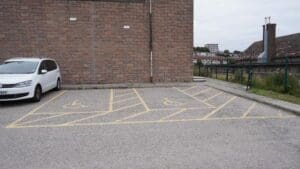 The entrance is fitted with automatic doors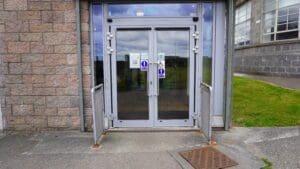 Once inside the reception area, you will see the main desk on the left and a seating area on the right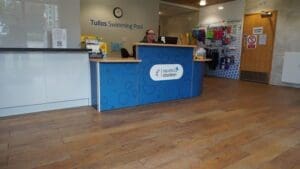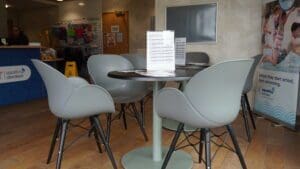 Beyond the seating area there is an accessible toilet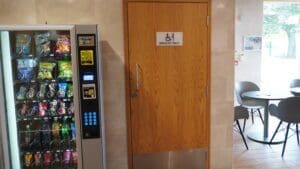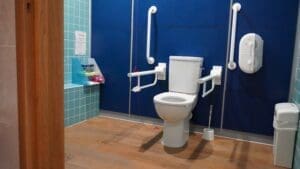 The entrance to the changing village is located to the right of the reception next to the goods for sale.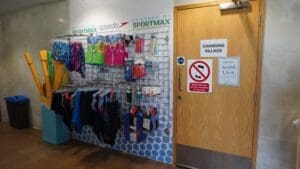 The Changing Village is equipped with lockers (including accessible lockers), changing cubicles, family changing cubicles and two accessible changing/ shower rooms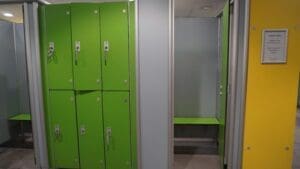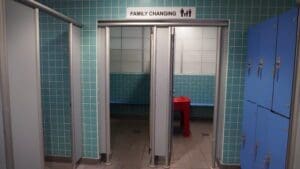 Showers are located by the entrance to the pool with cubicle options available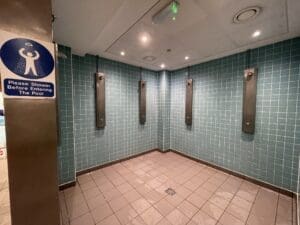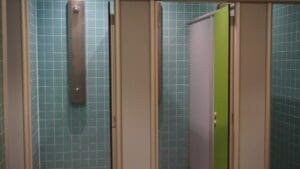 Multiple hair dryers are located throughout the changing facilities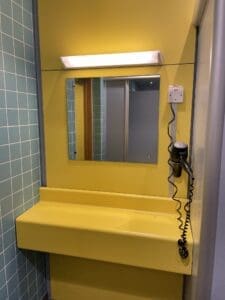 Accessible changing facilities
The Changing Village has two wheelchair accessible toilets with showers. These can also be used for changing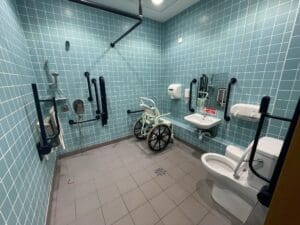 Accessible lockers are available outside the bathrooms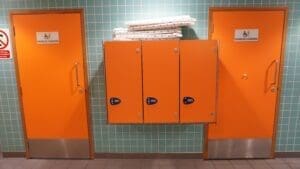 The small pool has steps and a railing for ease of access. Depths range from 0.8m to 1.2m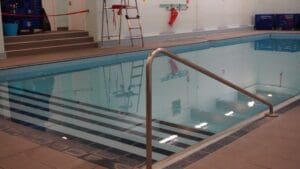 The main pool has depths ranging from 1.1m at the shallow end to 2.0m at the deep end.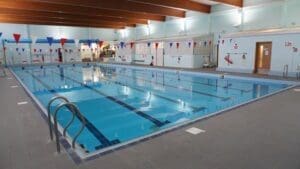 Ladders are located at each corner of the pool for ease of access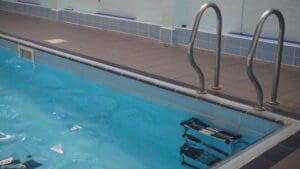 A mechanical pool hoist is available for anyone who may need it. This will allow safe and simple access to the water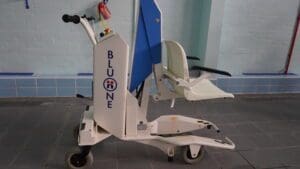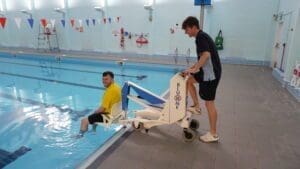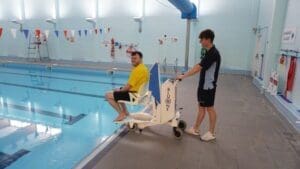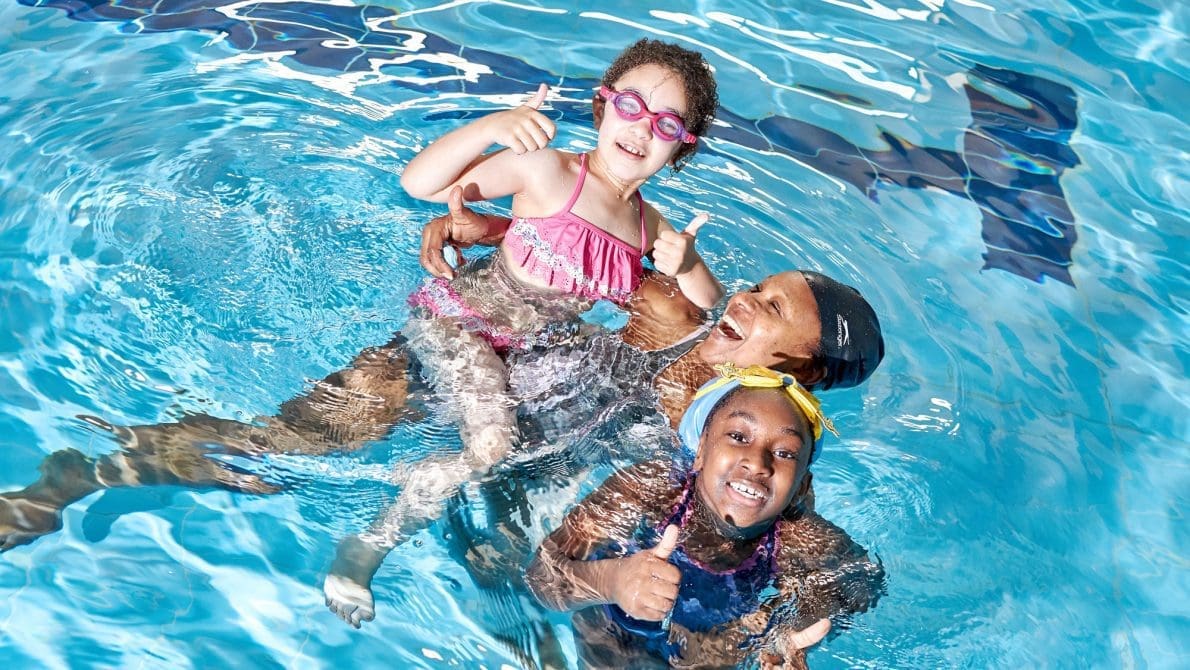 Join our aquatics community
You can also visit the Aquatics Aberdeen Facebook page for the latest updates.