Get active @ Northfield
With a 25m swimming pool, 40-station gym and a variety of fitness classes to choose from, there is something for everyone at Get active @ Northfield!
Upcoming temporary closure at Get active @ Northfield in December - Read more
Essential maintenance works will be carried out to the shower walls and drains at Get active @ Northfield.
To allow this work to be carried out, the swimming pool will be closed from Saturday 9 December until Tuesday 26 December, reopening on Wednesday 27 December.
The gym and fitness studio will also be closed from Wednesday 20 December until Friday 22 December, reopening on Saturday 23 December.
We sincerely apologise for the inconvenience caused and we are grateful for your patience as these works take place.
Get in touch
Kettlehills Crescent, Aberdeen
AB16 5TL
| | |
| --- | --- |
| Monday | 06:00-22:00 |
| Tuesday | 06:00-22:00 |
| Wednesday | 06:00-22:00 |
| Thursday | 06:00-22:00 |
| Friday | 06:00-22:00 |
| Saturday | 08:00-18:00 |
| Sunday | 08:00-18:00 |
Get active @ Northfield by making a splash in the 25m swimming pool, working out in the 40-station gym or by coming to one of our huge variety of fitness classes!
We have specialised classes for older adults, help and support for those starting out on their fitness journey, as well as memberships for teens and swimming lessons for babies, children and adults.
Click below to view class and swimming timetables, book in for classes or find out more about our amazing value Fitness membership, which gets you swimming, gym and classes across the city.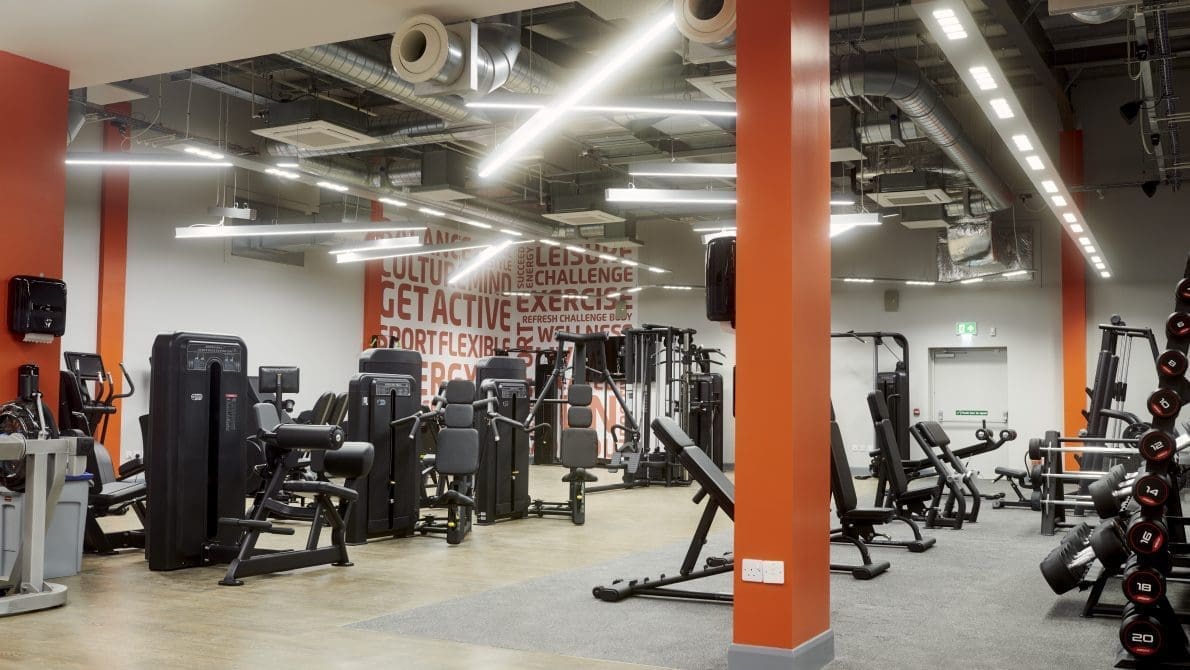 Try us for Free!
Have a gym workout or class on us! We're so confident that you'll love our Fitness membership that we're offering a free guest pass to try before you buy.
Facility/Accessibility information
Located on Kettlehills Crescent, the venue can be accessed by car and by path.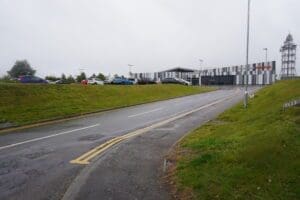 A bike shelter is available for those wishing to cycle.
Free parking is available from the entrance on Kettlehills Crescent. There are also 6 accessible parking bays and an accessible drop off zone.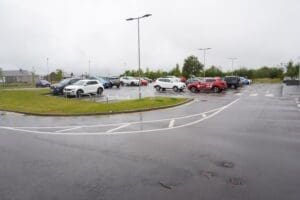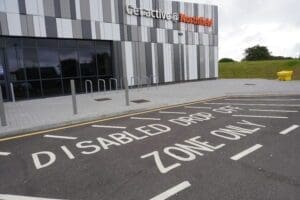 The venue has 2 electric vehicle charging bays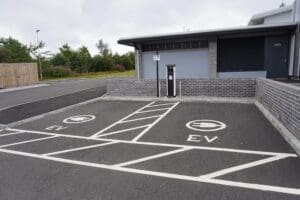 The entrance is fitted with automatic doors
Once inside the reception, you will see the main desk on your left and a seating area to the right of the desk.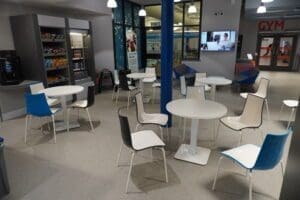 To the left of the reception desk there is an accessible toilet and baby changing facility
The venue has male and female dry changing for gyms and classes, with separate changing for pool use.
Dry changing rooms are located in the corridor to your right as you enter the reception. These are equipped with lockers and showers.
The entrance to pool changing is on your left as you enter reception. Pool changing facilities are equipped with lockers (including accessible lockers), changing cubicles, family changing rooms, group changing rooms and an accessible changing room.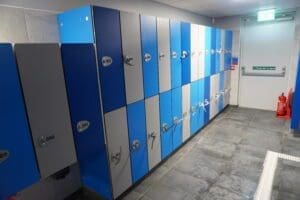 Multiple hair drying stations are available
Accessible changing facilities
Gym and classes
There are two accessible bathrooms, one with dedicated lockers located at the end of the corridor to the right as you enter reception and the other on your left.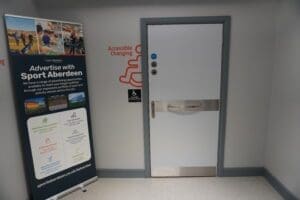 Pool
An accessible changing facility as well as an accessible bathroom are available. These are located on your right as you enter the changing area.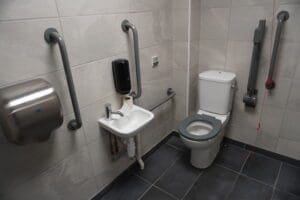 The accessible changing room is equipped with a ceiling hoist and wheelchair with direct access to the pool through the back door.
The pool has depths ranging from 1.0m at the shallow end to 2.0m at the deep end with ladders located at each corner for ease of access. Pool stairs are also available on the left corner as you enter the swimming area.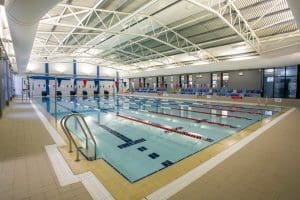 A pool hoist is available for safe and simple access to the water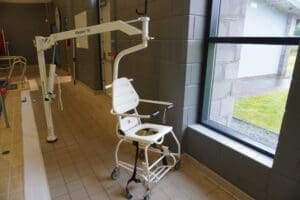 Pool stairs
Stairs are available to help with entering the pool.
Access to the studio can be found on the right of the seating area in the reception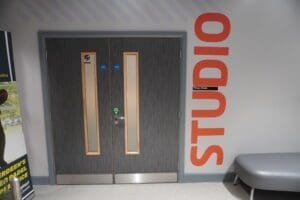 Get active for Less
Get active for Less is our discounted access scheme, created to break down the barrier of price and provide more people with the opportunity to take part in sport and physical activity.
Get active for Less offers discounts on 'pay and play' prices, coached programmes and memberships to Aberdeen city residents in receipt of recognised benefits and allowances, as well as discounts to residents at the state pension age of 66 and over.
The scheme is rooted in our core reason for operation – to ensure that opportunities to participate in sport and physical activities are available to everyone, regardless of circumstance. Find out more, and apply for Get active for Less below.