An alternative way to celebrate Burns and all things Scottish
25.1.18
Don't get me wrong, Rabbie B is great and the team here at Sport Aberdeen salutes the Scottish Bard. However, we wanted to offer you an alternative way to celebrate our wonderful nation today as people worldwide will be honouring Burns Night.
There will be many an 'Ode to a Haggis' being recited up and down the country over the next few days. This is a given, so instead of regurgitating healthy haggis hacks we have decided to celebrate our great nation from a sporting angle, after all, it's in our name.
Have a look at these weird and wonderful sports that are popular in Scotland, perhaps they will inspire you to take up a new form of exercise!
Swamp Football
Believe it or not, the Swamp Soccer World Cup is held in Scotland! Footballers looking for an extreme version of the much loved game follows the same rules as the standard game but with only six players on the field and of course played on an extremely muddy field (swamp).
The annual competition, which has been running since 2006, co-ordinates matches with 12-minutes halves.
The World Stone Skimming Competition
We have all skimmed stones as a child, but did you know this has become a popular sport in Scotland? The World Stone Skimming Competition attracts many a skimmer and is held near Oban each year.
The Coal Carrying Championships
Every June the Scottish Coal Carrying Championships are held in Kelty, Fife. The title really does give it away, men and women race through the streets carrying sacks of coal on their backs! This may sound simple but the one km race requires men to carry a 50kg sack and women a 20kg!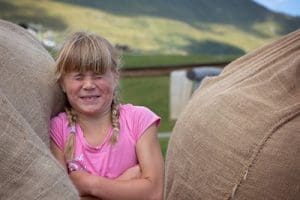 The World Haggis Championship
No Burns blog would be complete without mention of the trusty haggis. The World Haggis Championship involves the hurling of a haggis! The aim is to hurl said haggis as far as possible but it must be intact and edible when it lands!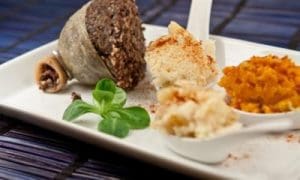 The Moffat Sheep Race
Every August people gather in Moffat, Dumfries and Galloway, to race sheep down the main street, which attracts hundreds of cheering spectators!
Now that you have been inspired to get out and get active, perhaps taking up one of these popular, yet somewhat peculiar sports, sports, we have complied the ultimate list of Burns inspired beats to keep you going, whichever way you decide to exercise! Check out our Burns beats playlist ideas here.