Blue Monday is a myth but the benefits of exercise are not!
20.1.20
Combat the myth of 'Blue Monday' with exercise!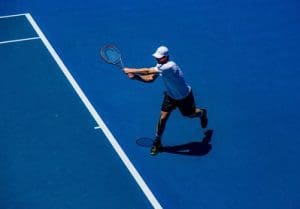 Social media would have you believe that today is the most depressing day of the year. A day that has been pinpointed through algorithms and extensive research as the most miserable 24 hours on the calendar!
Thankfully this isn't true. 'Blue Monday' is nothing more than a mid-noughties PR stunt used to flog cheap holidays which has since become cemented in popular culture.
The day itself might not be real but the conversation about mental health and depression that it raises is an important one, and one that we are thankfully having more and more often.
Exercise is an invaluable tool for combatting depression, anxiety, stress and so much more. So, if you are feeling low this January, or ever, then here are a few things to bear in mind about how an active lifestyle could help you out of that slump.
Studies show that exercise can treat mild to moderate depression as effectively as antidepressant medication. A recent study by the Harvard T.H Chan School of Public Health found that running 15 minutes a day or walking for an hour reduces the risk of major depression by 26%.
Exercise promotes important changes in the human brain including neural growth and new activity patterns that can promote feelings of well-being.
The same endorphins that make you feel better also help you concentrate and feel mentally sharp for tasks at hand. Exercise also stimulates the growth of new brain cells and helps prevent age-related decline.
Even short bursts of exercise in the morning or afternoon can help regulate your sleep patterns. If you prefer to exercise at night, relaxing exercises such as yoga or gentle stretching can help promote sleep.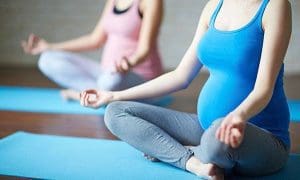 Exhausted? Exercise may be the last thing on your mind when you are tired or stressed, however, studies show that regular exercise can reduce fatigue and improve your overall energy levels.
Focus on what you enjoy! Getting active doesn't have to mean 20 minutes on the treadmill or squats. Even getting outside and taking the dog for a walk or talking the long route to get your shopping can get those endorphins flowing and lead to a better mood.
Sport Aberdeen offers a world of ways to help you get active, whether you are looking for a gym membership, lane swimming or even tennis courts and snowsports.
Sign up for a Get Active membership before the end of February and you'll get your first full month absolutely free.