Events to keep you motivated in 2020!
17.2.20
Events to keep you motivated in 2020!
Read on for event information for all abilities.
With the January blues behind us, Sport Aberdeen wants to help you get your running shoes on, swim a few lengths or pick up that kettlebell you got for Christmas. Usually if you haven't started a new fitness routine, joined a new class or stepped on the treadmill, it may be difficult to get yourself motivated for the year to come.
Starting your fitness journey is always the biggest step but we have created a list of events throughout the year that might inspire you and work towards that target you set yourself.
There are plenty of local Aberdeen events on throughout the year that you can sign up for no matter the ability, whether it's just for fun or another tick off the bucket list, Sport Aberdeen are here to be the Mr. Motivator you need!
Beginner – The ambition is there but that next episode on Netflix is more appealing.
These events are for anyone who needs that little nudge to get off the couch and to get active.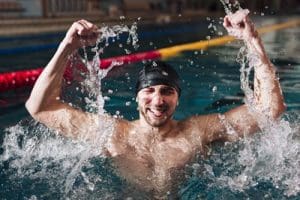 27th April – Step Count Challenge – workplace walking challenge
16th May – Gung-Ho – Inflatable obstacle race 5k
14th June – Race for Life – 5k or 10k event
7th June – Kilt Walk – Walking Event
Anytime – Aspire Channel Swim – Swimming Challenge
Intermediate – You don't mind a run or two, but you want something to work towards.
If you are new to exercise but need to challenge yourself these events will push you to that next level.
29th March – Run Garioch – 5k or 10k race
18th April – Run Balmoral – 5k or 10k Race
2nd August – Beach Ballistic – 8k Obstacle Race
5th September – Glack Attack – Fun 5k Obstacle Race
26th September – Banchory Beast Race – 10k Obstacle Race
Fitness is life – You love getting a sweat on and want to tick another one of those goals off the list.
These events are maybe something you have never done before, but you are determined to do something new this year.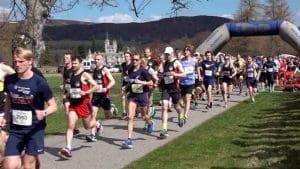 18th April – Run Balmoral – 15k Trail Race
1st August – Beach Ballistic – 32k or 16k Obstacle Race
29th March – Run Garioch – Half Marathon
With our amazing value Get Active 2 membership you can get access to gym, swim, fitness classes and free training plans at any Sport Aberdeen venue for only £27 per month, perfect to help you work toward your targets this year!
Find out more: https://www.sportaberdeen.co.uk/memberships