My Journey with Sport Aberdeen: Abby Greig
7.3.19
Say hello to sixteen year old Abby Greig from Aberdeen, who has been part of Aberdeen Snowsports development pathway for three years.
In 2018, Abby came first in the Scottish Dryslope Open Championships, first in the Cairngorm Outdoor Championships, first in u16s 'Go Big or Go Home' competition at Aberdeen Snowsports Winter Festival and became sportscotland's overall Triple Crown Champion for 2017/2018. Abby was also one of a few privileged individuals who were invited to the Aimee Fuller TSC Invitational last December.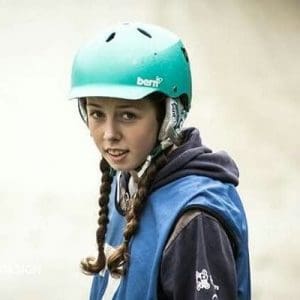 At what age did you get involved in the snowboarding development pathway at Aberdeen Snowsports?
I started snowboarding lessons when I was 12 years old and started the coaching programme when I was 13.
How has your time at Aberdeen Snowsports helped you progress onto snowboarding at a competitive level?
At the moment I train at Aberdeen Snowsports roughly 3-4 times a week, one being the freestyle coaching on a Wednesday nights, which helps me progress and learn new tricks or work on some I can already do, adding grabs and tweaking them.
What is your fondest memory since you started snowboarding?
My fondest memory was when I landed my first 720 last year. I was over the moon when I landed it and having my coaches encouraging me to always do my best. It is one of my best tricks I can do on dryslope and I look forwards to bring it on snow
Who's your winter sports idol?
I have a couple of favourites but it would have to be Anna Gasser. Her attitude towards the sports is amazing and her style is unbelievable.
What would you class as your greatest achievement in snowboarding to date?
My greatest achievement in snowboarding to date was becoming the Scottish National Champion for females 2017-18
Where do you see yourself in 5 years' time?
I would like to see myself doing seasons abroad and competing at international level for Great Britain