Hae a healthier Burns supper this year, an' let the Lord be thankit
25.1.21
Celebrate the life of the famous Scottish Bard this January with a slightly healthier twist on the nations traditional favourites or shake things up completely with some tasty alternatives!
The main event
Swap out the meat: Vegetarian haggis can be surprisingly wholesome, packed full of lentils, veg and nuts. Take a look at this scrumptious recipe and celebrate Scotland's favourite poet veggie style this year!
#Veganuary: If you're taking part in Veganuary this month, fear not, we have you covered. Try your hand at this vegan haggis recipe.
If you are opting for the traditional dish of haggis, neeps and tatties, it might have more health benefits than you were aware of!
Although some might not like to think about the contents of a haggis, (sheep's liver, heart and lungs in a stomach lining, by the way) the lungs and liver are surprisingly high in vitamin A, B6, B12 and C.
The neeps and tatties will count towards one of your five a day and are the healthiest part of the meal. Tatties are packed with vitamin C, B and potassium, and can also be a healthy addition to the meal as long as you go easy on the butter in the mashing process. An even healthier alternative would be to stick with boiled potatoes!
Something a little different
Haggis meets salad: Fancy haggis but want to mix things up? Get your apron on and try your hand at this warm salad of red cabbage, black pudding and apple, we're sure even Rabbie would be impressed with this!
Burgers all round: If Haggis just isn't your thing, but you fancy keeping things somewhat traditional, why not give this venison and apple cheeseburger recipe a go? The venison keeps things on the lean side and if you want to make this extra healthy get rid of the cheese and pick a lighter alternative to the brioche bun!
Something sweet
A lighter take on the famous cranachan: A famously indulgent way to end your Burns supper. This lighter alternative substitutes out the crème fraiche for a half-fat alternative and includes some almonds for added crunch.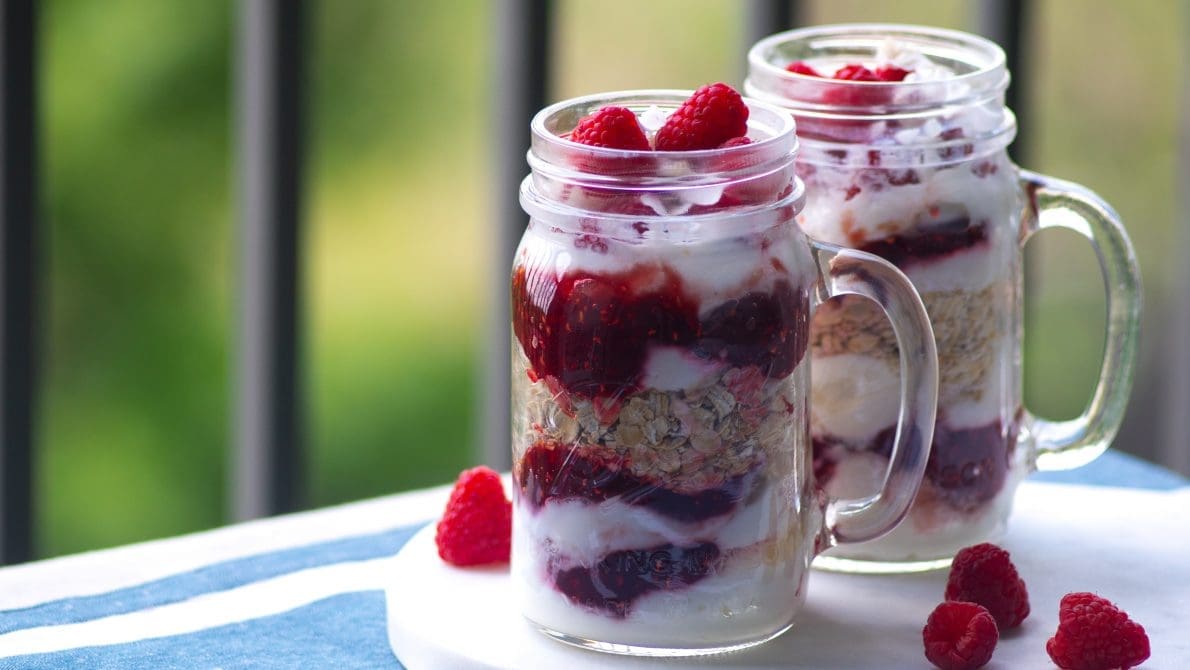 Cranachan citrus style: For those of you who want to shake things up completely, give this orange cranachan a go!