Sport Aberdeen: Investing in your local community
26.2.20
Sport Aberdeen's mission is; creating opportunities, inspiring people and changing lives. We believe that everyone is entitled to access quality provision of sport and activity.
In addition to providing our members with great value membership packages, locations across the city and a fantastic range of exercise and coaching classes, Sport Aberdeen, with the support of our members and partners, also makes a difference in our local communities.
As a registered charity, Sport Aberdeen reinvests every single penny it makes back into the communities that it serves, across 34 venues citywide. Whether it's modernising gym facilities across our venues; improving accessibility to snowsports for people with additional support needs or developing programmes for older adults and those living with long term health conditions, Sport Aberdeen is always looking to improve its offering to ensure more people can get active regardless of age, gender or ability.
Here are just a handful of our most recent investments and a couple to look out for.
Get active @ Jesmond and Sheddocksley
January 2020 saw the fine-tuning of the fitness offering and an upgrade to the changing facilities at Get active @ Jesmond, building upon the £1 million worth of improvements made to the venue in 2017.
Get active @ Sheddocksley underwent £350,000 of extensive remodelling work in 2018 which included the installation of a 60-station fitness suite boasting the latest in premium fitness equipment, a dedicated functional training room and a new group exercise studio. January 2020 saw the final touches put on the modernisation of the site with fresh new changing facilities installed.
Adventure Aberdeen Snowsports
In August 2019 Sport Aberdeen, with the assistance of Aberdeen City Council's Developer Obligations Fund, invested over £100,000 into improving the slopes. The works include the installation of a travellator, a state-of-the-art conveyor to make access to the centres tubing slope and birthday party activities much easier and more fun, new high-performance LED lighting and access improvements to the centre's Hobbit Hut, a popular feature for parties and school groups.
Adventure Aberdeen Snowsports Additional Support Needs (ASN) pathway has also been developed with the increasingly popular session allowing anyone from the age of four and upwards a parallel pathway to the mainstream programme.
Active Lifestyles Programme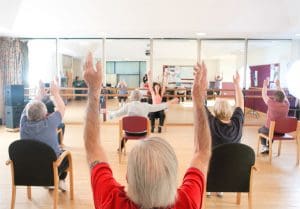 The Active Lifestyles programme, run by Sport Aberdeen is instrumental in providing inclusive opportunities for everyone to get active and participate in physical activity regardless of whether they are starting out, recovering from injury, living with a long-term health condition or are older adults.
The recent co-design and delivery of the Carers Stable and Able Group alongside NHS Grampian involves classes for both carers and the ones they care for and was developed in response to a need identified by NHS Grampian colleagues.
The ongoing support from Sport Aberdeen enables people to continue to exercise within a community setting, reducing their risk of a fall and the potential for re-referral back to NHS services
The MacKenzie Championship Course
Named after its celebrated designer Dr Alister MacKenzie, the MacKenzie Course is the only public Championship course in the north-east of Scotland.
Following a significant programme of investment throughout 2018, further improvement to drainage works on the 1st, 7th and 17th holes is due to commence this February ensuring the high standard of play that it has become known for amongst golfers is maintained for years to come.
Northfield Swimming Pool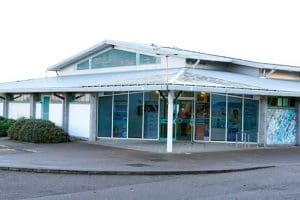 The much-anticipated refurbishment of Northfield Swimming pool is set to commence in 2020 with an expected reopening date of Summer 2021.
This exciting modernisation project will see the popular sports complex transformed with a 60-station fitness suite, multi-purpose studio, group changing and family changing, new flooring and re-tiling, the replacement of fixture and fittings and new suspended ceilings, as well as additional car and cycle parking.
The investment in Northfield Swimming Pool will play a big part in the city's "Strategy for an Active Aberdeen".