General News:
Baker Hughes 10k Winners
9.6.15
With the 2015 Baker Hughes 10K over Sport Aberdeen took the opportunity to speak to the race winners, who have already moved on from their victories to continue training and turn their attentions to future races.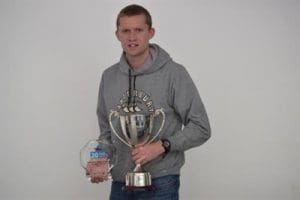 Will Mackay was the fastest in the male category setting a time of 32 minutes 37 seconds. However before the race Will had his concerns. "I took part in the London Marathon just three weeks prior so I knew I had the fitness but I felt I was still recovering. It could have gone either way."
Will set a time of 2 hours 26 minutes in the marathon. To put that into context, the fastest elite runner was just 18 minutes faster! As such, on the day of the 10K Will was feeling at about 90%. "At around the 6K mark I had a substantial lead but that's when I started to struggle. I might not have done so well If I hadn't built that gap."
"I went to the pub afterwards to celebrate! But I was straight back to training the next day. I run to and from work which is about 5-6 miles and I run regularly with AAC."
Fiona Rudkin was the fastest of the female category and even set a personal best time of 36 minutes 18 seconds. "I felt good on the day. I finished my training on the Tuesday before and took it easy so I was ready. The conditions were good for the most part, it was a bit windy at times but certainly better conditions from last year!"
Whilst some racers find other runners a distraction at times, Fiona was able to take motivation during the race from her rival. "I was alongside Nicola Gauld for a good part of the race. She's such a good runner and has won the 10K a few times so to be next to her is a good sign! I was just able to pull away from her slowly though."
"I went for a few drinks afterwards to celebrate. I was really happy to win again and to be injury free!"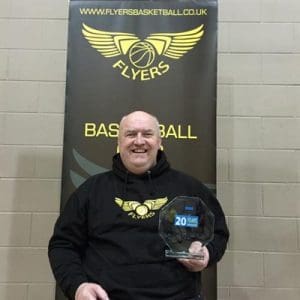 Tony Stott was also presented with his trophy after finishing first in the wheelchair category and he wasted no time in getting back to training. Tony was given his trophy during a training session with Grampian Flyers Basketball Club, who are currently undergoing they're clubCAP Accreditation.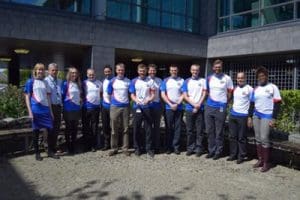 Team Chevron were also delighted to receive their trophy. Pictured are just a small number of the total team who took part on the day, with Andrew Buchan and Paul Slater the fastest athletes.