Sport Aberdeen's guide to winter wellbeing
4.12.20
The term 'winter workout' may instantly conjure up a sense of dread in many of us. The though of pulling on our woollies for a frozen winter jog or just the sheer unwillingness to move from our cosy sofa spot we tend to find ourselves in during the longer winter nights.
We want to help you keep active this season and embrace the 'winter workout'. Now, more then ever before, it's so important to take care of our physical and mental wellbeing. Alongside the usual and far-reaching benefits of leading a healthy and active lifestyle, there is increasing evidence of the advantages of being active in fighting Covid-19.
There was a definite boost at the start of the spring lockdown, with many of us embarking on a brand-new fitness journey. With less time commuting (for many of us) and more time stuck in the house, we felt a certain obligation to embrace this exercise buzz which quickly swept through the nation.
Shorter days, longer nights and a significant drop in temperature, not to mention the rain, seems to have dampened our motivation which was, at the start of this pandemic, plentiful.
We aren't asking you to run a marathon or even smash your PB, but we are challenging you to embrace fitness this winter and reap the benefits of a healthy mind and body. Please follow all local restrictions when taking part in outdoor activity.
#StaySafeStayActive
Get fit to fight COVID
It's no secret that leading a physically healthy and active lifestyle can go a long way towards helping us keep fit and well, fighting off pesky winter bugs and this year, potentially helping you in the battle against Covid-19.
Many health and fitness organisations are challenging the nation to consider the 'Get fit to fight COVID' campaign as a means of potentially helping us to fight off the virus.
We've pulled together a series of winter fitness ideas to help you on your way and our Get active @ Home online platform is jam-packed with free workout videos for people of all ages and abilities. From winter warmer recipe ideas, full of immunity boosting vitamins, to tips on winter walking, we've got you covered this season.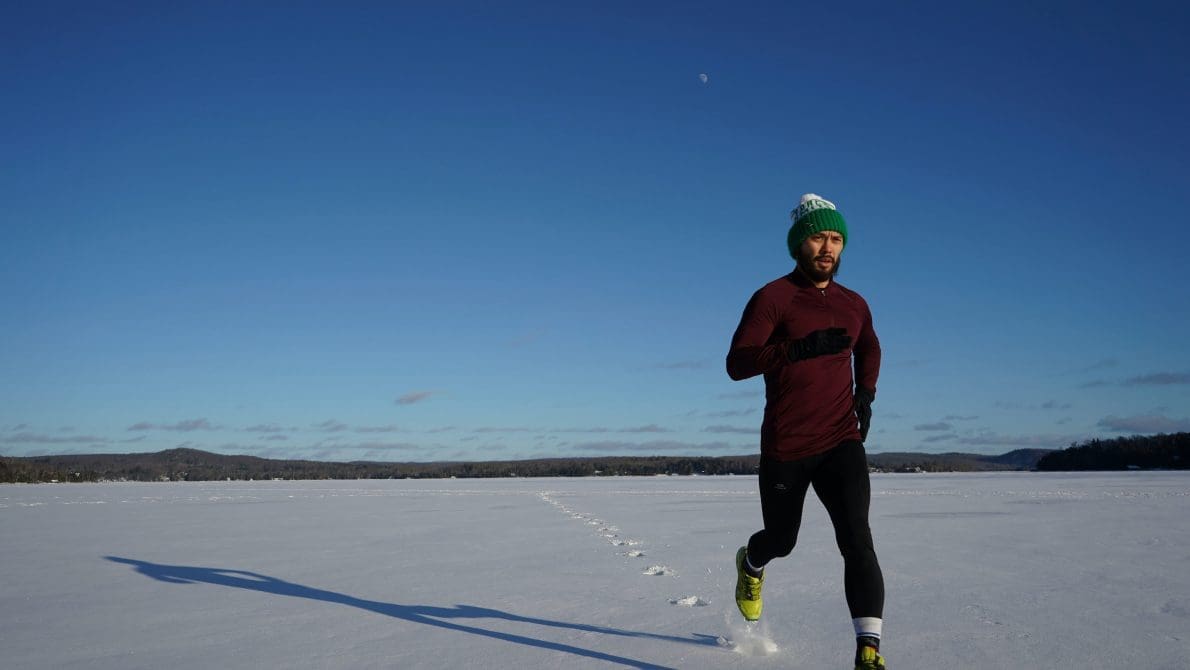 Winter running
Cold, dark and often damp conditions might not seem like your idea of the perfect running scenario, but don't discard the idea just yet. If you're dressed properly, winter running can be very enjoyable. First off, and most importantly for me; as its dark no one can see just how red my face gets after five minutes on the go!
Make sure you have a good pair of running shoes with substantial grip, warm and dry feet will instantly make your jog a better one. If you are new to the sport or are feeling a little weary of the weather, perhaps avoid the particularly wet, icy or snowy days – we have plenty of indoor workouts you can do from the comfort of your warm home. Gloves are a must and a waterproof jacket with some warm base layers is advisable, but above all make sure you are safe and shining bright! You can pick up flashing and reflective running accessories from most sports shops or these can be easily found online.
What about the route? Try and pick somewhere that you know well and make sure it is well lit, with plenty of street lights. Running with a partner is great for darker nights but make sure you are adhering to social distancing rules and stay safe.
Have a look at this ultimate guide to winter running for beginners and give it a go! Join in with fellow runners on the Strava Sport Aberdeen Running Club
Outdoor exercising the safe way in winter
Exercising outdoors is great for the body and mind alike and with current restrictions al fresco fitness is a brilliant way to get active with a partner. Just because daylight hours are limited and the temperature has dropped somewhat, doesn't mean that you should only stick to indoor exercising. Keeping warm, being seen and enjoying yourself are all key. Have a look at this article full of handy tips for safe winter workouts outside.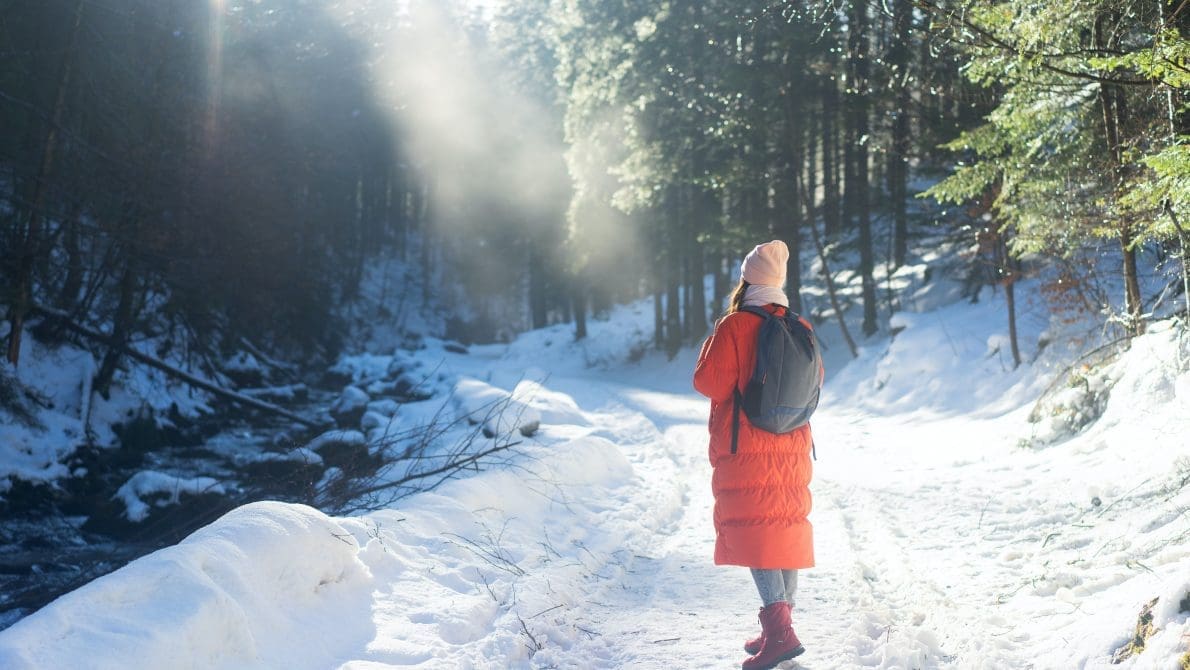 Winter walks
The winter months are a great time to get into the habit of a daily walk during daylight hours if you can. Great to get out for some fresh air and vitamin D – even if it's a 10minute walk round the block at lunchtime.
Whilst it might not seem appealing sometimes, all you need is reliable footwear you can walk in and a warm, waterproof jacket. This year especially it's a great way to connect with a friend or family member outdoors (within Covid-19 restrictions) as the appeal of alfresco socialising wears off in winter, a lovely walk is an alternative way to get together, keep active and enjoy the outdoors and it's ideal for all ages and abilities.
Top tips from Brian Harrison, Sport Aberdeen Health Walk Coordinator
Wet leaves can be as slippery as ice so take extra care
Watch out for icy and frosty sections in shaded areas
Wear supportive foot wear if you can
Allow extra time to get to your destination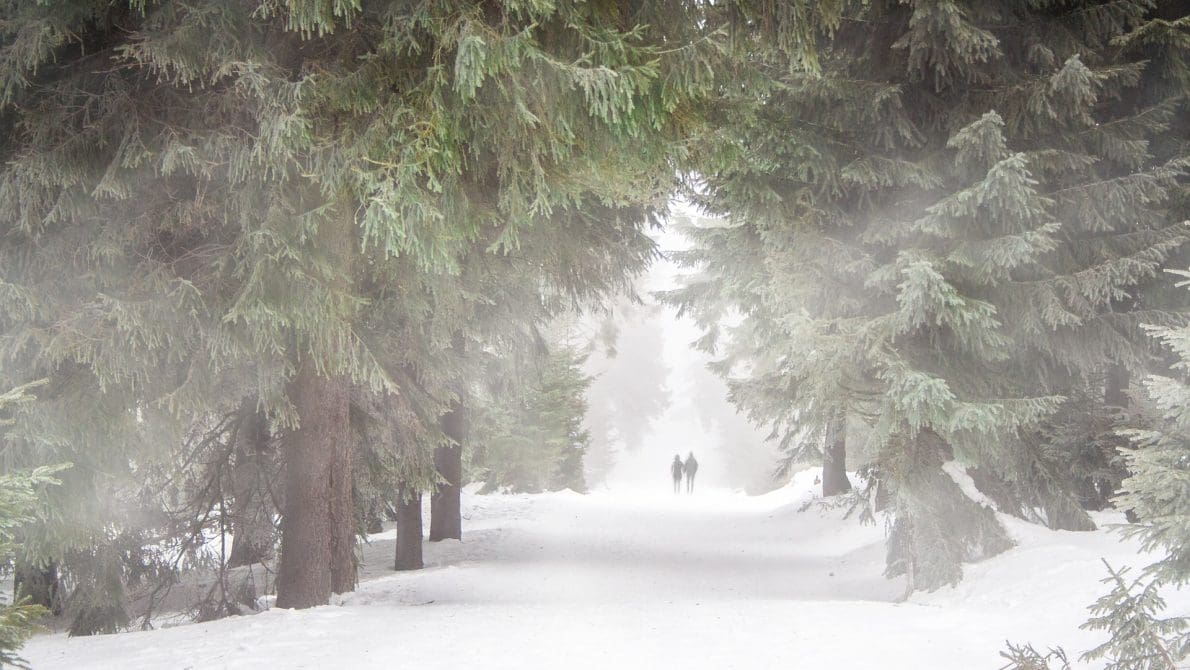 North-east winter walk routes
If you're looking for a great way to stay active this winter, then look no further! There's nothing better than getting all wrapped up in your warmest coats and heading out for a walk.
Given our geographic location, we are lucky enough to be blessed with some of Britain's most beautiful countryside and walking routes. Have a look at some of our favourite trails and get active this winter.
A few miles south of Alford lies the picturesque pink-walled Craigevar Castle. The Castle itself, which is said to be the inspiration for Walt Disney's Cinderella Castle, is closed over the winter but the grounds remain open to the public all year round.
There are two main walking trails to choose from; the woodland trail and the hill trail. Both are relatively easy and short in length which makes it a perfect choice for people of all abilities or families with young children and little legs to cater to.
Local legend suggests that the bridge itself was started in the late 13th Century by Bishop Henry Cheyne and completed by Robert The Bruce some years later. Whether or not this tale holds any truth is besides the point. The Brig o' Balgownie is a great and fairly central place to head out for a winter walk this year.
Suggested route: start from Seaton Park and then wander past the St Machar Cathedral and along the banks of the Don, taking in the Don View and the brig itself. Those of you living in town could quite easily walk straight down the length of King Street and reach the brig in no time at all.
You don't need to go far afield to find a winter walk route in Aberdeen. The cobbled streets of Old Aberdeen make for a perfectly picturesque and accessible course.
Monks and scholars, traders and travellers settled around Old Aberdeen in the area where Kings College, the forerunner to Aberdeen University, was founded by Bishop Elphinstone in 1495. The buildings around here are beautiful, especially with a dusting of snow. A wander through Old Aberdeen still feels like stepping back in time, even if you've lived in Aberdeen all your life!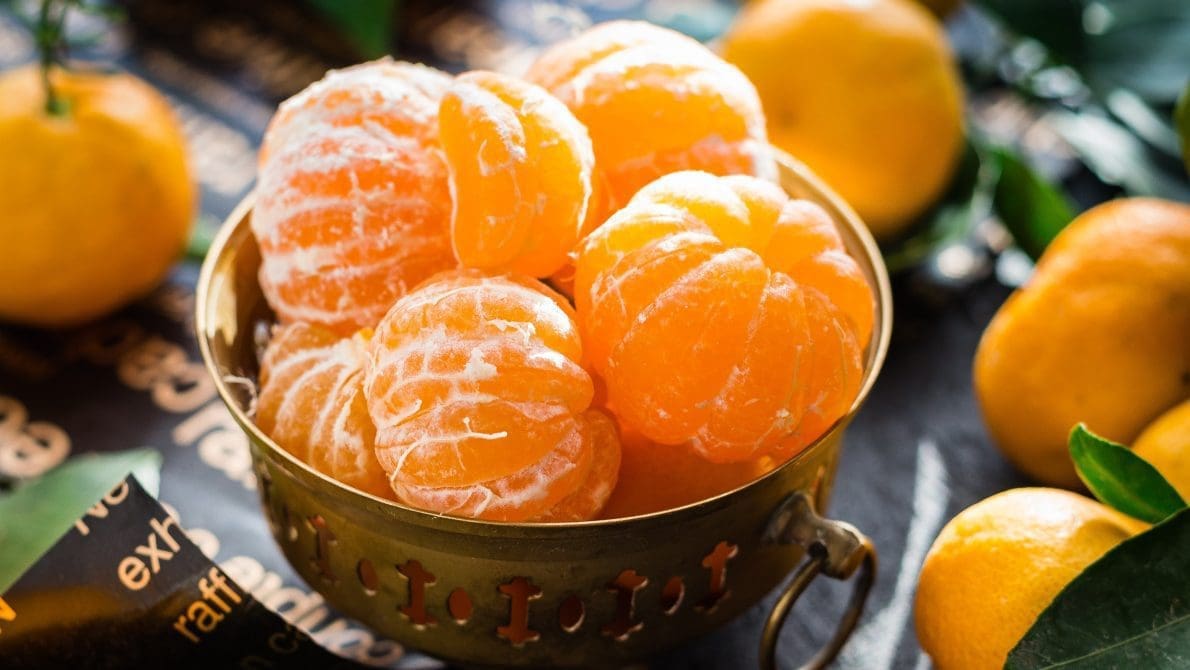 Winter wellbeing starts within
Now, more than ever before, our health and wellbeing should be bumped up to the top of our 'to-do-list'. Keeping fit and active will have huge positive affects on mental and physical health, but we all know that wellness starts from within!
Immune systems are often put to the test during the colder winter months so give them a boost with extra vitamins and foodie goodness.
Take a look at this list of immune system boosting foods and why not find inspiration in some of these tasty and bug busting recipes below.
Try out this vitamin booster smoothie for a quick and healthy breakfast to set you up for the day or this immune booster porridge, sure to give you a morning boost like never before and why not give this health boosting broth a go, sure to keep you warm during winter and packed full of goodness.
Don't forget vitamin D. Often known as the sunshine vitamin, it's sometimes hard to get enough of this in winter, but it's hugely important for overall health and wellbeing. Some people consider taking a supplement however salmon, tuna, egg yolks, mushrooms and orange juice can all provide a good dose of this wonder vitamin!