Breathing Conditions
In partnership with NHS Grampian, Sport Aberdeen has developed a specially designed programme to support people with respiratory conditions to be active and live well.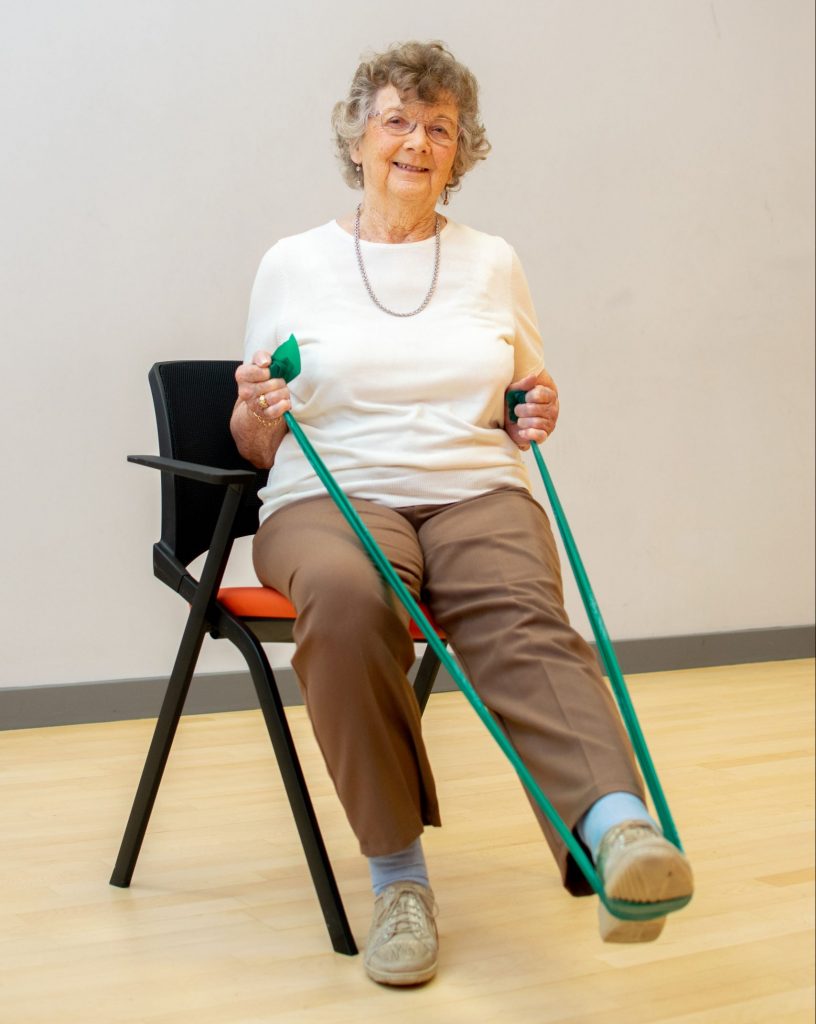 Who is the programme for?
The programme is aimed at people with a lung condition whose ability to be active is affected by breathing difficulties, including those with Bronchiectasis, Pulmonary Fibrosis, Asthma and Chronic Obstructive Respiratory Disease (COPD)
How will the programme work?
Participants will be offered the opportunity to attend exercise classes led by our team of experienced exercise instructors who will work with you to help you build your confidence and activity levels and talk through any concerns you may have about becoming more active.
What are the benefits
Whilst exercise doesn't provide a cure, it does help to:
Make the most of the lung function you have by improving muscle strength so that you can use the oxygen you breathe more efficiently and become less breathless
Help you cope better without feeling out of breath
Improve your fitness so you feel more confident doing everyday tasks
Help you manage your condition
How do I know if this is right for me?
Answer these three simple questions to find out if the programme is right for you:
Have you had a hospital admission, due to your lung condition, in the last 6 months?
Have you experienced a significant increase in your breathlessness in the last 6 months?
Have you had a chest infection in the last 3 months?
If you are living with a respiratory condition but have answered NO to all of the questions above, then this programme is right for you. You can get involved by completing the short referral form below and a member of the team will get in touch with you.
If you have answered YES to any of the questions above, please instead contact 01224 558396 for an NHS Pulmonary Rehab Referral.
"I was welcomed by a group of friendly people who, like myself, suffered from breathing difficulties. The exercises were conducted by an experienced instructor who monitored the needs of everyone."

Archie, Pulmonary Rehabilitation Programme participant
How to get involved
NHS Pulmonary Rehabilitation team can refer into the programme using the referral form below.
Alternatively ,you can self-refer to the programme using the referral form below.
Our partners