Fitness
Welcome to Sport Aberdeen's fitness programme!
There is so much included in our amazing value fitness membership! From specialised classes, to help and support in the gym, our team of experts across the city can help you with your fitness goals, whatever they are.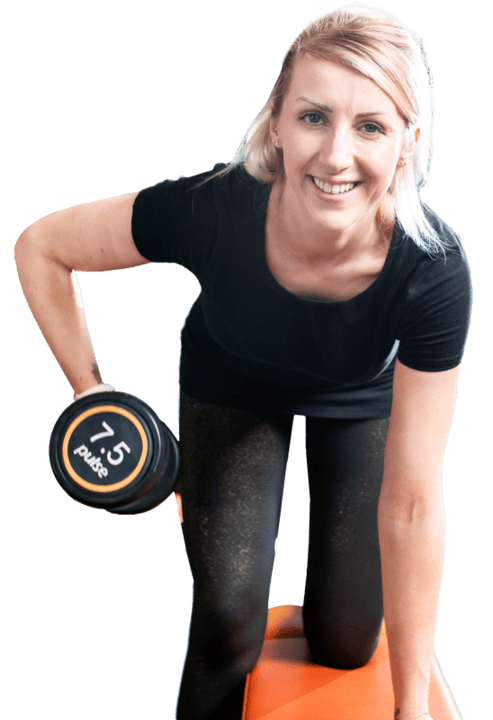 Hit the gym...
Get active!
This is at the heart of everything we do, and we have invested time, money and lots of energy ensuring our gyms and exercise studios in Aberdeen have everything you need to stride out on your own fitness journey. Whether you need the support of a personal trainer, or you want to hit the gym by yourself, you'll be able to exercise in gyms across Aberdeen.
With all of our gym and studios accessible with your standard membership, you will never be far away from achieving your health and fitness goals.
To get you started, we offer gym inductions across the city. You'll get a full tour, information on the right equipment for you, and a fitness plan to help keep you focused. Our friendly and qualified staff will be able to answer all of the queries you might have.
If you would like some more support on your fitness journey, find out more about our Professional Fitness Coaching and achieve your fitness goals!
In short, there's never been a better time to get active at a Sport Aberdeen gym!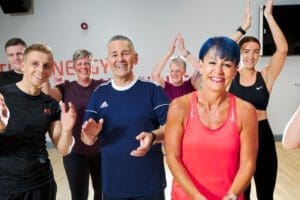 In the gym
Our dedicated Health and Fitness team are on had to help and support you on every part of your journey. Book in and have a chat with us today!
Inductions
A qualified fitness instructor will show you round key pieces of kit in the gym and help you understand the fundamental movements of the machines, equipment and free weights, so you can take full advantage of your membership
Programmes
A member of the team will chat to you about your fitness goals and create a workout programme specially for you, whether you want to build strength, start running or train for an event. They can also demonstrate the kit and exercise in your programme.
Health Check
We can also offer a more in depth health assessment with measurements such as height, weight, grip strength, blood pressure and sit and reach.
TANITA
We have TANITA Bioelectrical Impedance Analysis (BIA) technology in Get active @ Northfield and Get active @ Sheddocksley. This innovative body analysis machine measures not only your weight, but also muscle mass, metabolism, visceral fat, bone mass, body fluids and more. It is a fantastic tool for for keeping track of your progress and monitoring injury recovery. Book in your appointment today!
Classes
An amazing range of classes across the city is included in your fantastic value Fitness membership! From Les Mills favourites, to cycle based classes to HIIT or yoga. Check out some of our class videos below if you want some inspiration
Take a look at our interactive timetable and book your next session. Maybe even try something new?
Here are some of our favourites:
FloatFit – A water based HIIT workout using boards to keep you afloat. Can you stay on your board?
Body Pump – A fun class using weights to sculpt the body and get your heart pumping.
Body Jam – A dance class for everyone. Get active and feel the music as you dance in a variety of styles.
Sprint – A high-intensity bike workout where thrill and motivation comes from pushing your physical and mental limits.
Active Lifestyles
Our Active Lifestyles programme is specially designed for older adults and those beginning a fitness journey. There are 3 intensity levels and a great range of sports to try across the city.
Steady Steps – A class aimed at improving balance, coordination, strength and cardiovascular fitness
Anyone can book to attend one of our fitness classes. You can book all our classes online, using our MySportAberdeen booking system, over the phone or at your preferred venue reception desk. Book classes online today.
You can also book classes directly via the Timetables page.
Every class is included in our memberships, along with seven-day book ahead privileges, which is very useful for high demand classes.
Non-members are also welcome and can pay-and-play and book from three days ahead.
Membership

Get active
£46.00 per month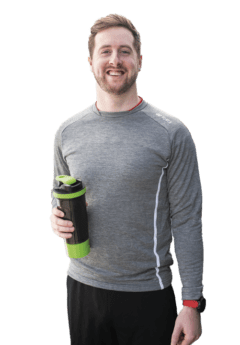 Get active Junior
£22.50 per month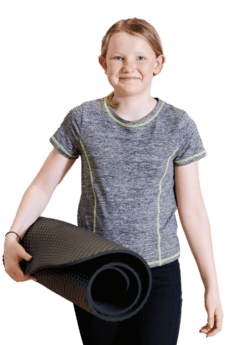 Teen Fitness
£15.00 per month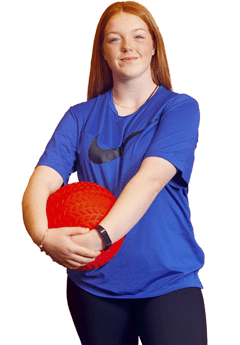 Specialised
We have a range of specialised classes to help you make the most of your membership
Good Boost Aqua Move
The Good Boost Aqua Move programme aims to improve people's lives by getting them moving with gentle water-based and land-based exercise in a fun and social environment.
Good Boost Aqua Move uses tablet computers and artificial intelligence (AI) to give the participant a personalised aqua workout that is designed specifically to help with their mobility, balance and fitness. The programme can help with a range of musculoskeletal conditions.
More information can be found on our Good Boost Aqua Move webpage
Frequently Asked Questions
Can I only join one of the gyms?
No – Sport Aberdeen Fitness memberships give you access to all our gyms across the city!
Are classes included in my membership?
Yes – your membership gives you access to over 100 weekly classes from Body Attack and Body Pump to Yoga and Zumba.  Click on classes to find out more!
Can I use my Get active for Less membership for classes and gym sessions?
Yes – your membership provides discount on a variety of activities across our venues.  Full details can be found HERE.
I'm new to the gym - can someone help me with a fitness plan?
Yes – our friendly team will be happy to provide you with a free fitness plan to help you make the most of your Sport Aberdeen membership!
What else is available apart from cardio and classes?
We also offer state-of-the-art gym equipment, lifting platforms, functional training rooms and more! Why not try a free guest pass and let us show you the best value fitness membership in Aberdeen.
How do I find out when my favourite classes are on?
Simply visit the timetables page and either type in the name of the class you are looking for, or if you are looking for something new just filter on the venue that you are going to and find out what's on this week!
Why not try some other exciting activities we have to offer!
Sport Aberdeen offers various sports at venues across the city. From membership, pay and play options and lessons, to venue hire and joining a club, we have it all.