Ice Skating
Welcome to Ice Aberdeen!
Linx Ice Arena, located on the Beach Promenade, is the premier ice skating venue in the north-east of Scotland and is open seven days a week.
Ice Aberdeen is a recognised British Ice Skating Skate UK Learn to Skate provider.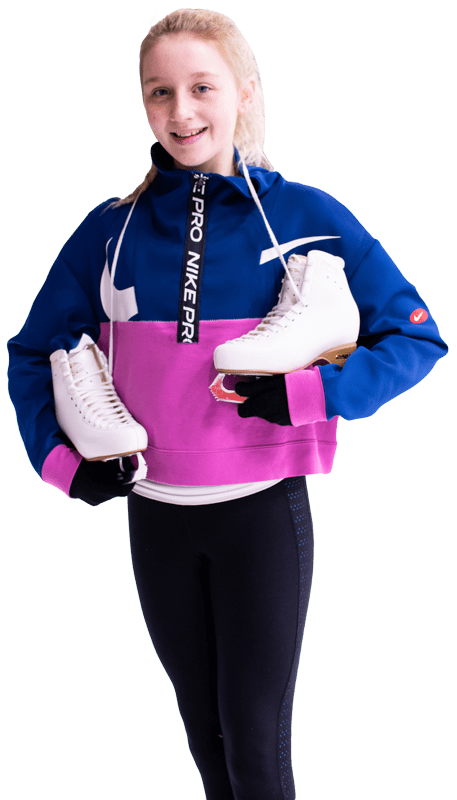 Frequently Asked Questions
How do I sign up for group lessons?
At Ice Aberdeen we deliver the British Ice Skating Skate UK syllabus.  From total beginners to advanced skaters, our extensive programme of ice skating lessons is a fun, safe and great way to increase your skating skills and gain confidence on the ice. Click on the 'Lessons & Coaching' link above for more information.
How do I sign up for private individual lessons?
In addition to group lessons, individual tuition for skaters of all ages and abilities is available at the Linx Ice Arena and is held either during public skating sessions or coaching ice sessions. Ice skating lessons are delivered by our enthusiastic, professional British Ice Skating licensed coaching team.
See our Private Sessions page for more information and links to the application form.
Is it possible to have a birthday party at Ice Aberdeen?
We will be unable to accommodate birthday parties at the Linx Ice Arena venue due to the restrictions around Covid-19. We apologise for any inconvenience this may cause.
Do I have to pay extra for skate hire at a public session?
There is a small additional skate hire charge for non-members. Please see the Public Skating section for full pricing details. Skate hire is free for all Get active 3 members. See the Membership section for more information.
How do I arrange a hospitality package for an ice hockey match?
At Ice Aberdeen you can experience the thrill of watching the north-east's premier ice hockey team in action with our VIP hospitality package! During ice hockey season we can offer packages tailored to you and your guests.  For more information please contact information@sportaberdeen.co.uk
Ice Aberdeen
Hours of fun on the ice
50,000+
Why not try some other exciting activities we have to offer!
Sport Aberdeen offers various sports at venues across the city. From membership, pay and play options and lessons, to venue hire and joining a club, we have it all.